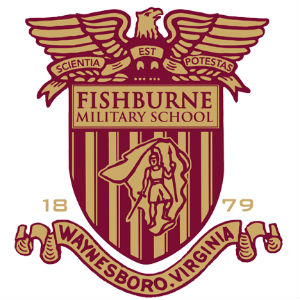 Waynesboro junior Kian Tate returned to the starting lineup on Tuesday night against the visiting Eagles from Covenant, and led Fishburne to a 56-50 victory with a 22-point performance to lead all scorers.
Fellow Waynesboro natives, senior Treavor Norman and sophomore Mesiah Woods, also scored in double digits, with 12 and 10 points respectively. Junior John Hendler of Olney, Md.,added six points, Holden Sandridge of Churchville had four points, and Fishersville's Calen Owens rounded out the winning effort with two points.
The Caissons are now 3-1 (2-1 VIC) and will host the Caissons Classic Basketball Invitational on Friday Dec. 11 and Saturday Dec. 12. Game times on both days will be at 4:30 and 6:00.
Friday's schedule will pit the Blue Devils of Fork Union against the Yellow Jackets of Randolph-Macon in the early game with Fishburne taking on the Massanutten Colonels in the late game. The consolation game will be at 4:30 on Saturday with the championship game at 6:00. Admission is free.