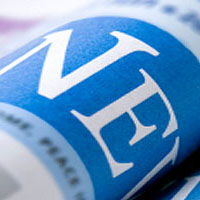 A growing group of agritourism operators in the Shenandoah Valley of Virginia recently received a significant boost in promotional and technical support with the award of a $93,674 U.S. Department of Agriculture (USDA) grant to the Fields of Gold Agritourism Program.
Authorized through the Agricultural Act of 2014 (the 2014 Farm Bill), over $52 million in funding was distributed nationwide through five USDA grant programs. The Central Shenandoah Planning District Commission will administer the Farmers Market Promotion Program grant on behalf of the Fields of Gold program. Funds will be used to boost rural economic activities by increasing marketing and promotions of the Fields of Gold Farm Trail.
Congressman Bob Goodlatte, 6th District Virginia commented on the award: "Agriculture is at the core of our region's economy, and the Shenandoah Valley Fields of Gold Agritourism Program is doing innovative, collaborative work to benefit this important industry. I look forward to the job creation, small business development, and increased agritourism that this grant will help to generate across the CSPDC."
Fields of Gold is a regional agritourism promotion program in the Shenandoah Valley of Virginia that both markets member farms and businesses and provides agritourism focused business support services to encourage farm/business expansion, diversified revenue, and increased sales of local and regional agricultural products. The program covers an eight-county, five-city region in the heart of the Shenandoah Valley and currently serves 180 member farms and agritourism businesses including wineries, breweries, cideries, pick-your-own farms, farmers markets, farm tours, farm-to-table restaurants and on-farm lodging.
Leveraging partnerships between local governments, tourism and economic development entities and the farming community, the Fields of Gold program aims to increase the number of visitors to Shenandoah Valley farm destinations and build farmer capacity for starting or expanding an agritourism venture. Since its inception in 2011, Fields of Gold has received state-wide recognition for innovation and execution of regional partnerships.
For more information on the Fields of Gold agritourism program and upcoming events, visit www.fieldsofgold.org.