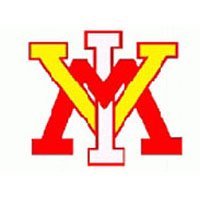 The ETSU Bucs scored 47 bench points and trailed just once en route to an 88-51 win over the VMI Keydets in SoCon basketball action, contested Monday night at Freedom Hall in Johnson City, Tenn.
Although ETSU led for the final 38-plus minutes of the game, the Keydets were still in the contest early, as VMI was within eight at the 9:29 mark of the first half, 24-16. The home team then used an 18-4 run over the next 5:16 to take a 42-20 lead, and the Keydets never got closer than 16 the rest of the way.
T.J. Cromer led all scorers by posting 23 points for ETSU, which saw all 12 players it inserted into the contest score at least two points. Julian Eleby paced VMI with 10 markers.
The story of the night, in addition to ETSU's depth, was its outside shooting. The home team went 15 for 31 (48%) from three-point range, led by Cromer's 6 for 7 performance.
VMI finished 9 of 27 (33%) from long range and 20 of 58 (34%) overall. The Keydets shot just two free throws on the night, making both, while ETSU was 13 of 19 (68%) at the line and 30 of 61 (49%) overall.
After ETSU's first-half 18-4 run seized control of the game, the Keydets were down 47-22 at the break. VMI came out strong, using a 10-3 run to get back within 16 with 15:50 to play, but the Bucs put the game out of reach with an immediate 15-0 run.
VMI basketball will return to action Jan. 17, when the Keydets wrap up a three-game road trip by taking on UNCG in Greensboro, N.C. Action gets underway at 1 p.m.
Press Conference: VMI Head Coach Dan Earl
"They shot really well from 3-point range. Certainly that had something to do with our defense. Lester Wilson made some shots in the first half that really hurt us. But you can't allow made shots that go in to affect you at the other end of the floor. We have to get better at that."
"We have figured out how to play well for stretches but we haven't put it together for 40 minutes. I was proud how we responded right after halftime, but we have to continue to play the right way."
"They had nine offensive rebounds in the first half and that's not good. We have to do a better job rebounding the ball as a team."
"While we had 13 turnovers, I thought we were better against pressure for the most part."
"UNCG will be a tough game Sunday but we have some days to work on in practice and get healthy. We'll go back to work and see what we can improve upon."