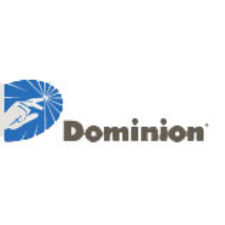 More than 1 million Dominion Virginia Power customers are now enrolled in eBill — Dominion's paperless billing program that is fast, easy, secure, and environmentally friendly.
"Thank you to our customers for their enrollment in this beneficial program," said Becky Merritt, vice president of Customer Service. "With our customers in mind and our continued focus on protecting the environment, our electronic billing and payment options help reduce paper consumption, saving customers time and money."
The switch to electronic billing by 1 million customers reduces paper usage by 337,000 pounds a year, the equivalent to saving 4,044 trees. 1 million electronic bills mean that 16,033 household garbage bags of paper will stay out of landfills each year.
With 40 percent of Dominion's 2.5 million electric customers currently participating, eBill puts Dominion and our customers among the nation's leaders in electronic billing.
eBill provides:
free, same-day payments from your online account;
email notification and a text alert when your bill is ready to view online and 3 days before a payment is due;
18 months of bill, payment and usage history; and
enhanced security against identity theft
If you're a Dominion electric customer interested in eBill, visit: https://www.dom.com/ebill to get started and to learn about new online customer features, including mobile bill pay and eBill text alerts.