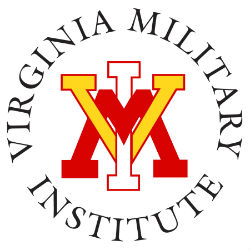 Dominion Resources Inc. and the Virginia Military Institute announced the establishment of the Dominion Citizen-Soldier Scholarship at the Institute.
The award will provide a full four-year scholarship – to include tuition and fees – to a Virginia resident who has received and accepted an appointment to the Virginia Military Institute. The first recipient will be a student matriculating this August with the Class of 2020. A second four-year scholarship will be awarded for a cadet entering with the Class of 2021.
To be eligible for the scholarship, an applicant must be a resident of Virginia majoring in Biology, Chemistry, Civil Engineering, Computer and Information Sciences, Electrical and Computer Engineering, or Mechanical Engineering. A selected group of finalists will be invited to Post to interview with the scholarship selection committee.
"Dominion is proud to enter into this partnership with the Virginia Military Institute. The Institute remains true to its mission of providing well-educated, selfless, and purposeful citizen-soldiers who will be leaders in their chosen careers and continue to contribute so much to Virginia," said Thomas F. Farrell II, chairman, president and chief executive officer-Dominion Resources. "This scholarship supports VMI and Dominion's shared goal of preparing skilled scientists and engineers with the leadership qualities our nation needs to maintain its technological and economic edge."
The Institute's Superintendent, Gen. J. H. Binford Peay III, VMI Class of 1962, praised the scholarship for the support it provides.
"I am grateful for Dominion's decision to establish this scholarship at VMI," he said.  "It expands our ability to provide deserving young people with a remarkable education that shapes them for lives of professional success and active citizenship. It also is a firm expression, from one of the country's leading corporations, of their confidence in the Institute's ability to drive and sustain an excellent educational, workforce development, and leadership model.
"I thank Dominion for its vision and generosity, and extend special thanks to Tom Farrell for his sustained personal support of the Institute," Peay concluded.
About Dominion Resources
Dominion Resources, Inc. is the parent company of Dominion (NYSE: D), one of the nation's largest producers and transporters of energy, with a portfolio of approximately 24,300 megawatts of generation, 12,200 miles of natural gas transmission, gathering and storage pipeline, and 6,500 miles of electric transmission lines. Dominion operates one of the nation's largest natural gas storage systems with 933 billion cubic feet of storage capacity and serves utility and retail energy customers in 14 states. For more information about Dominion, visit the company's website at www.dom.com.
About VMI
Founded in 1839, Virginia Military Institute is the nation's oldest state-supported military college. Consistently ranked among the top public liberal arts colleges in the nation by both U.S. News and World Report and Money magazine, VMI offers bachelor of arts and bachelor of science degrees in 14 majors.  It is the mission of VMI to prepare honorable and dedicated leaders ready for the challenges of 21st-century citizenship.