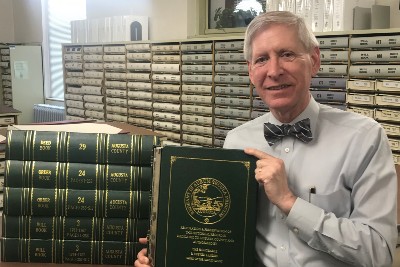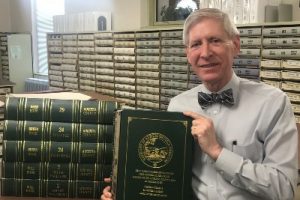 Augusta County Clerk of the Circuit Court R. Steve Landes was appointed by Gov. Glenn Youngkin to the Board of Trustees for the Frontier Culture Museum and the State Historical Records Advisory Board.
Both appointments began July 1, 2022 and end June 30, 2026.
"It is an honor to serve on the Board of Trustees of the Frontier Culture Museum of Virginia once again, and to also be appointed to serve on the State Historical Records Advisory Board. I thank Governor Youngkin for his confidence and allowing me to serve," Landes said in a press release from the county. "As Clerk of the Augusta County Circuit Court, I look forward to working for the preservation and promotion of the history of Augusta County, the Shenandoah Valley and Virginia as a member of both boards, and look forward to pursing partnership opportunities between the Clerk's Office, and both boards."
First appointed to the FCM's Board of Trustees by former Virginia Gov. George Allen in 1994 as a citizen member, then from 1996 to 2019 as a legislative member while serving in the Virginia House of Delegates, Landes previously served on the board for nearly 25 years. FCM's mission is to increase public knowledge of the formation of the distinctive American folk culture from a blending of European, African and indigenous peoples. Visitors to the FCM learn the stories of people who migrated to colonial America, including the English, Irish, German and West African colonists.
The State Historical Records Advisory Board, the central advisory body for historical records in Virginia, works with the National Historical Publications and Records Commission to advise institutions, create plans for historical records, aid with grant reviews and undertake statewide projects. Established in the 1970s, the governor appoints 12 members.
As Augusta County Circuit Court Clerk, Landes serves as the recorder of deeds and probate judge, issues marriage licenses and is the official court administrator for all civil and criminal cases. The office creates and maintains all court files and records, prepares court orders and jury lists, contacts jurors and issues summons and court processes.