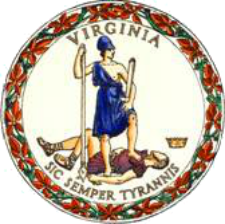 The Commonwealth of Virginia Campaign for state employee workplace giving raised over $4 million dollars during its 2015 campaign. This is a 7 percent increase over last year's drive. State employees exceeded by 2 percent the Governor's goal of a 5 percent increase over 2014.
"The enormous generosity of our state employees is further proof that Virginia is home to the best civil servants on the globe," said Governor McAuliffe. "I applaud our employees helping non-profit organizations throughout Virginia who assist in everything from feeding the hungry, to supporting individuals with disabilities or rare diseases, to animal rescue."
During the 2015 campaign, roughly 105,600 state employees gave to the CVC, up from 98,200 the previous year.
State agencies contributed a total of $4,030,710 in 2015. The state agency raising the most in donations was the University of Virginia, at $999,709, with an average gift of $311, followed by VDOT with an average gift of $350.
Since 1997, state employees have donated $46.8 million to more than 1,000 participating charities selected during a rigorous process for the campaign. Employee generosity has made a difference in the lives of many children, adults and animals, including veterans, the homeless and the hungry.