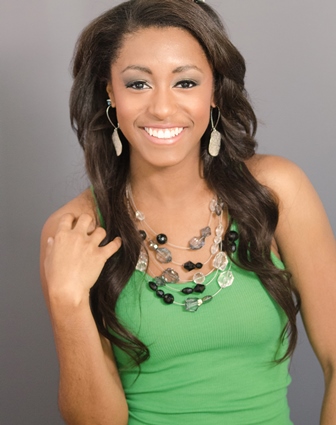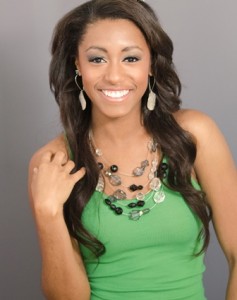 Taylor Reynolds of Chesterfield County is the 2015 Miss State Fair of Virginia. Reynolds, 19, is pursuing a degree in biology at Queens University in Charlotte, N.C., where she is a sophomore. She was crowned Sept. 28 at the State Fair and will compete in the Miss Virginia pageant next spring. She previously has held the titles of Miss Bedford and Miss Commonwealth.
Reynolds succeeds the 2014 Miss State Fair of Virginia, Courtney Garrett of Prince Edward County. Garrett went on to win the title of 2014 Miss Virginia and was first runner-up in the 2015 Miss America pageant.
Reynolds is a recipient of an athletic scholarship to Queens University as a member of the school's track and field team. She has broken the university's high and long jump records.
Reynolds' personal platform is "Start a Chain Reaction," and she is part of Rachel's Challenge. That program is named for Rachel Joy Scott, who died in the 1999 Columbine High School shooting. It is a series of student empowering and mentoring programs that help youth at all grade levels combat bullying and feelings of isolation and despair.
"My hope as Miss State Fair of Virginia would be to create a chain that will stretch throughout the commonwealth and, most importantly, link us all to a common goal of being kind to one another," Reynolds said.
Elizabeth Alexandra Sanchez-Krantz of Alexandria was named Miss State Fair of Virginia's Outstanding Teen. Zomara Alyssa Lee of Hampton was named Miss State Fair of Virginia's Teens in Training. Lydia Whitlow of Hanover County was named Miss State Fair of Virginia's Princess. The pageant awarded more than $1,000 in scholarship funds.
"We are very proud of all the contestants and very happy to host an event that brings so many talented young women to the State Fair," said Greg Hicks, the fair's vice president of communications.
The titleholders' first public appearance was the Sept. 28 State Fair of Virginia Parade.
It was during the parade that the Lancaster High School Red Devil Band of Lancaster County captured the State Fair of Virginia Marching Band Championship Cup, edging out the bands from King William and Charles City high schools.
"The Red Devils exhibited lots of enthusiasm, and we think all of the bands gave solid performances for the State Fair Championship Cup," Hicks said. "We are excited that the band competition is becoming an annual tradition at the fair."
This year's State Fair of Virginia opened Sept. 26 and will run through Oct. 5. Information is available at StateFairVa.org.
The State Fair is held each fall at its permanent home at The Meadow Event Park in Caroline County. The fair's mission is to increase agricultural and natural resource awareness and interest through educational programs, exhibitions and competitions in a fun, family-friendly setting.