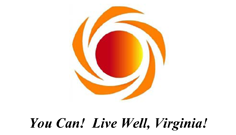 A recent Chronic Disease Self-Management Program (CDSMP) workshop completer sent a thank you card to the workshop leaders stating "(You) make a great team.
You allowed us to explore some problems each of us had, but you kept us structured with the day's plan. I felt encouraged in discovering new ways to assist me in coping with chronic pain, and also felt with more confidence I could follow your guidelines for greater results. The ladies were a pleasure to work with also. This was an excellent experience. Thank you."
More online at http://cdsme.org.