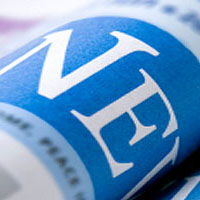 This Friday, the Commonwealth Center for Children & Adolescents (CCCA) is bringing together national experts in children's mental health treatment for a symposium held in recognition of CCCA's 40th anniversary.
Based in Staunton, CCCA is licensed and operated by the Department of Behavioral Health and Developmental Services (DBHDS).
The theme of the event will be CCCA's new approach to children's mental health: a relationship-based, collaborative, trauma-informed model of care.  Like many mental health treatment providers, CCCA has moved to a model of care based on the importance of personal relationships, the effectiveness of collaborative engagement, and the critical need to recognize and respond to the trauma that so many children have experienced and that directly affects their thoughts, feelings, and behaviors.  This approach will better serve the mental health needs of the Commonwealth's children and adolescent populations.
This symposium brings together experts in children's mental health, attachment, youth violence, and healing after trauma to consider the ways that care that is relationship-based, collaborative, and trauma-informed can be reflected in acute psychiatric hospital-based treatment.
Speakers include:
Robert Marvin, Ph.D., developmental and clinical psychologist and Professor Emeritus at the University of Virginia School of Medicine, and Director of the Ainsworth Attachment Clinic and The Circle of Security® Network.   Dr. Marvin has developed and tested numerous attachment-related procedures that are used in basic and clinical research, and in clinical practice.
Dewey Cornell, Ph.D., forensic clinical psychologist and Bunker Professor of Education in the Curry School of Education at the University of Virginia. Dr. Cornell is Director of the U.Va. Va. Youth Violence Project and currently conducting a federally-funded study of school climate and bullying in more than 700 Virginia secondary schools.
William Kellibrew IV, advocate for human, civil, children's and victims' rights.  Mr. Kellibrew experienced tremendous challenges as a boy, including sexual victimization, witnessing the murder of his mother and brother, and homelessness.  He found strength, hope, and recovery through friends, family members, and treatment providers. In 2011, Mr. Kellibrew was recognized by the White House as a "Champion of Change."
Eileen Ryan, D.O., child/adolescent and forensic psychiatrist and Medical Director at CCCA, and at the Institute of Law, Psychiatry, and Public Policy.  An Associate Professor of Psychiatry & Neurobehavioral Sciences at UVA Medical School, Dr. Ryan is a researcher, book author, and expert forensic evaluator.
CCCA Symposium Information

Date: Friday, October 31, 2014
Time: 9:00AM – 3:45PM
Location: Best Western Waynesboro Inn & Suites Conference Center, 109 Apple Tree Lane, Waynesboro, Virginia 22980