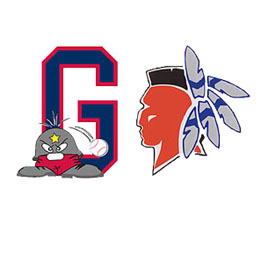 Staunton was 13-25 against the rest of the Valley League in 2010, but the Braves finished 5-1 against their cross-county rivals in Waynesboro with a 7-5 win over the Generals at Mathers Park Sunday night.
The game was knotted at 3-3 in the seventh when Waynesboro starter Greg Smith gave up a one-out double to Stephen Branca that drove Daniel Wright home. A two-out double by Patrick Braswell plated Branca and made it 5-3 Staunton.
The Braves added two in the eighth off reliever Justin Thompson, with Brian Collins scoring Justin Bagbey from second with a one-out single and Collins scoring on a two-out error by T.J. Kuban.
Waynesboro rallied for two in the ninth, with a Jon Clinard sacrifice-fly RBI scoring Kuban, and Devin Smith scoring on a wild pitch on strike three to shortstop Jared King on what would have been the game's final out. King made it to first without a throw to bring the tying run to the plate in the form of Drew Turocy, but Turocy grounded into a force play to end it.
Smith (1-1) took the loss for Waynesboro, going allowing five runs on 10 hits in six and two-thirds innings.
Joey cuda (4-5) picked up the win with four and a third innings of relief, allowing two runs, one earned, on four hits.
 
 
Story by Chris Graham. Chris can be reached at [email protected].
keywords: waynesboro generals, staunton braves, greg smith, drew turocy, jon clinard, jared king, waynesboro virginia