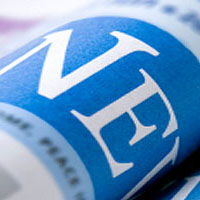 Twenty-five sessions and 2,250 minutes of learning are all rolled into 37.5 hours of information at the 16th Annual Virginia Biological Farming Conference.
The conference, which will be held Jan. 30 and 31 at the Doubletree Hilton Hotel in Richmond, includes workshops and presentations for farmers, gardeners, entrepreneurs and foodies. Topics include everything from succession planning to growing gourmet mushrooms.
"This conference always draws a large crowd because the agenda is so varied and covers everything from production to marketing to special interest topics," said Spencer Neale, commodity marketing director for the Virginia Farm Bureau Federation, one of the event's sponsors. The conference will be hosted by the Virginia Association for Biological Farming and Virginia State University.
The deadline to register is Jan. 15. Details and a registration form can be found ateventbrite.com/e/2015-virginia-biological-farming-conference-tickets-13950039945.