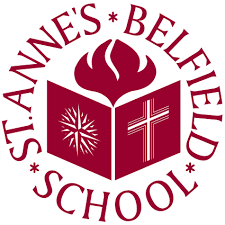 St. Anne's-Belfield School is collaborating with the University of Virginia Department of Biomedical Engineering and Charlottesville Women in Tech as part of the third annual Bio-Med Tech-Girls program.
This week-long experience provides an opportunity for high school students to get a hands-on, behind-the-scenes peek at biomedical research happening right now at U.Va. Special emphasis is placed on sharing projects and meeting researchers, faculty, and students who help incorporate technology and engineering into the field. Taking part this year will be students from eight area schools: Albemarle High School, Covenant School, Deep Run High School, Grace Christian School, Miller School, Monticello High School, St. Anne's-Belfield School, and Western High School.
This program will begin at St. Anne's-Belfield School on August 8, where participants will meet with undergraduate students from U.Va. and work with state-of-the-art technology in the School's Computer Science Lab. A guest speaker from U.Va.'s Children's Hospital will also present.
The rest of the week will be spent at U.Va. working on a design challenge inspired by patient experiences at the Children's Hospital, culminating in a visit to the iLab where participants will hone their prototypes and designs and ultimately present their work at on Friday, August 12 at 4:00 p.m. at the Bio-Med Tech-Girls Reception. The reception is open to the public, though RSVPs are requested.
More information may be found at www.tech-girls.org/bio-med or by contacting Tech-Girls founder and St. Anne's-Belfield School teacher Kim Wilkens at [email protected].