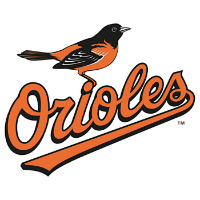 A seven-run sixth was the difference for Baltimore in an 11-7 win at San Diego Tuesday night.
The Orioles (46-30), who have won six straight, had 17 hits on the night, eight in the sixth inning, which led off with Chris Davis (.247/.359/.517, 19 HR, 52 RBI) hitting a 422-foot homer to center.
A pair of two-run doubles from Hyun-Soo Kim (.339/.431/.458, 2 HR, 9 RBI) and Jonathan Schoop (.298/.327/.511, 13 HR, 45 RBI) were the other big blows in the inning.
Manny Machado (.330/.387/.609, 18 HR, 46 RBI) was 3-for-5 with two RBI.
Ubaldo Jimenez (5-7, 6.63 ERA, 1.91 WHIP) had his best outing of the season, giving up one run on three hits in five innings of work to notch the victory.