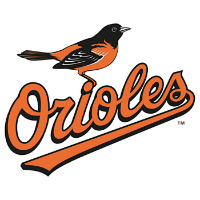 This walk-off thing that the Baltimore Orioles have going is starting to get a little ridiculous. Henry Urrutia ended Wednesday's game with the New York Mets with a walk-off homer in the bottom of the ninth to lift the O's to a 5-4 win.
It was the third game in a week in the ongoing homestand at Camden Yards that the Orioles have ended with a walk-off homer.
For Urrutia, the long ball was the first of his Major League career, and it came on a 1-2 pitch from New York reliever Carlos Torres (4-5, 3.83 ERA).
Jonathan Schoop (9) and Adam Jones (23) also homered for Baltimore (62-57), which is five games back of the New York Yankees in the American League East, and tied for the second wild-card spot in the AL with the L.A. Angels.