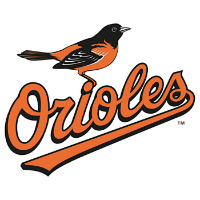 Mark Trumbo homered twice in a nine-run seventh inning for Baltimore, and the O's stormed to an 11-5 win at Texas Friday night.
Trumbo hit a two-run shot off Martin Perez to pull the O's to within 5-3, and then later in the inning went deep on Andrew Faulkner with a three-run shot that put Baltimore up 10-5.
The dingers gave Trumbo five on the young season, and helped the Orioles (8-2) snap a modest two-game losing streak.
Jonathan Schoop and Nolan Reimold also homered in the seventh, and Schoop added a solo shot in the eighth.
Vance Worley (1-0, 5.06 ERA) got the win, surviving a five-run second to go six innings, giving up five runs, four earned, on four hits, striking out six and walking two.