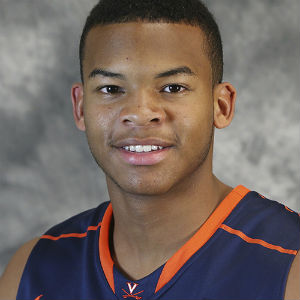 Virginia men's basketball head coach Tony Bennett announced Friday (April 3) that freshman guard B.J. Stith (Lawrenceville, Va.) is leaving the Cavaliers' program.
"B.J. informed me during our player meetings that he is leaving the Virginia basketball program for a better opportunity for playing time," Bennett said. "B.J. worked hard, was a good teammate and played a role in our success this season. We wish him well in the future."
The 6-5 Stith averaged 1.0 points and 0.6 rebounds in 13 games at Virginia.
"It is with great sadness that I'm leaving the University of Virginia," Stith said. "I want to thank Coach Bennett, the entire basketball staff, my teammates and Cavalier Nation for allowing me to realize my life-long dream. The love I received from everyone associated with Virginia Basketball was overwhelming. I will forever be grateful for the support. However, I know in my heart that my steps have been ordered."