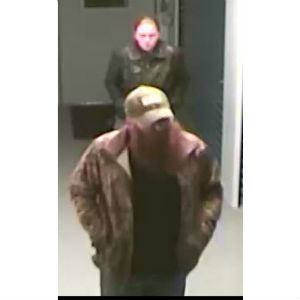 The Augusta County Sheriff's Office is requesting your help in identifying two people of interest in a burglary investigation.
A report was taken from a local storage facility, located in Fishersville, regarding a break in.
A male and female were captured on video in/around the facility.  The Sheriff's Office needs your help in identifying the two to further this investigation.
If you know the identity of either party, contact the Augusta County Sheriff's Office at 540-245-5333 or Central Shenandoah Crimestoppers at 800-322-2017.