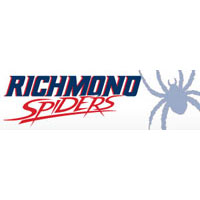 The Atlantic 10 has announced the 2015-16 scheduling partners for men's basketball. Once again, Richmond will play 18 conference games with nine on the road and nine at the Robins Center.
The Spiders will play VCU, Davidson, George Mason, George Washington and Fordham twice in the conference schedule next season. UR's double pairings remain the same as last year with the exception of Fordham replacing St. Bonaventure.
Richmond will host Dayton, LaSalle, UMass and Saint Joseph's, while traveling to Duquesne, Rhode Island, St. Bonaventure and Saint Louis.
There will be 126 conference games, which will allow teams to face each league opponent once and five teams twice. The complete 2015-16 conference schedule with dates, times and television information will be announced at a later date. The 2016 Atlantic 10 Men's Basketball Championship will be played March 9-13, 2016 at Barclays Center in Brooklyn, N.Y.
Last season, Richmond went 12-6 in conference play to finish fourth in the Atlantic 10 standings. Over the last eight seasons, the Spiders have won 80 A-10 games, more than any other school in the conference.
2015-16 Atlantic 10 Men's Basketball Conference Pairings
Davidson
Home- LAS, UMASS, URI, SJU, DUQ, MASON, GW, RICH, VCU
Away- DAY, FOR, SBU, SLU, DUQ, MASON, GW, RICH, VCU
Dayton
Home – DAV, GW, UMASS, VCU, DUQ, LAS, URI, SBU, SLU
Away – FOR, MASON, RICH, SJU, DUQ, LAS, URI, SBU, SLU
Duquesne
Home– FOR, LAS, UMASS, RICH, DAV, DAY, GW, SBU, SLU
Away – MASON, URI, SJU, VCU, DAV, DAY, GW, SBU, SLU
Fordham
Home – DAV, DAY, MASON, SBU, LAS, UMASS, URI, RICH, SJU
Away – DUQ, GW, SLU, VCU, LAS, UMASS, URI, RICH, SJU
George Mason
Home- DAY, DUQ, SBU, SJU, DAV, GW, RICH, SLU, VCU
Away- FOR, LAS, UMASS, URI, DAV, GW, RICH, SLU, VCU
George Washington
Home –FOR, LAS, URI, SJU, DAV, DUQ, MASON, RICH, VCU
Away– DAY, UMASS, SBU, SLU, DAV, DUQ, MASON, RICH, VCU
La Salle
Home – MASON, SBU, SLU, VCU, DAY, FOR, UMASS, URI, SJU
Away – DAV, DUQ, GW, RICH, DAY, FOR, UMASS, URI, SJU
Massachusetts
Home–MASON, GW, SLU, VCU, FOR, LAS, URI, SBU, SJU
Away – DAV, DAY, DUQ, RICH, FOR, LAS, URI, SBU, SJU
Rhode Island
Home – DUQ, MASON, RICH, SLU, DAY, FOR, LAS, UMASS, SJU
Away – DAV, GW, SBU, VCU, DAY, FOR, LAS, UMASS, SJU
Richmond
Home– DAY, LAS, UMASS, SJU, DAV, FOR, MASON, GW, VCU
Away – DUQ, URI, SBU, SLU, DAV, FOR, MASON, GW, VCU
St. Bonaventure
Home– DAV, GW, URI, RICH, DAY, DUQ, UMASS, SJU, SLU
Away –FOR, MASON LAS, VCU, DAY, DUQ, UMASS, SJU, SLU
Saint Joseph's
Home – DAY, DUQ, SLU, VCU, FOR, LAS, UMASS, URI, SBU
Away – DAV, GW, MASON, RICH, FOR, LAS, UMASS, URI, SBU
Saint Louis
Home – DAV, FOR, GW, RICH, DAY, DUQ, MASON, SBU, VCU
Away – LAS, UMASS, URI, SJU, DAY, DUQ, MASON, SBU, VCU
VCU
Home – DUQ, FOR, URI, SBU, DAV, MASON, GW, RICH, SLU
Away – DAY, LAS, UMASS, SJU, DAV, MASON, GW, RICH, SLU