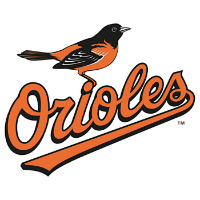 Houston got to Kevin Gausman early in a 4-2 win over Baltimore on Thursday, completing a three-game sweep of the Orioles.
Gausman (0-2, 3.24 ERA) gave up four runs on five hits in five innings, striking out seven and walking one.
The Astros got on the board in the first on a solo homer by George Springer, and then after a Mark Trumbo homer in the top of the second tied the game, a Luis Valbuena two-run shot made it 3-1 Astros (20-28).
The O's (26-19) trailed 4-1 entering the ninth, and made it interesting with a two-out RBI single by Manny Machado.