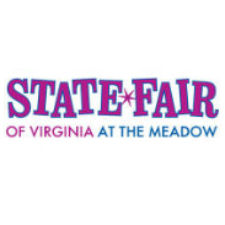 Applications for the Miss State Fair of Virginia Pageant are being accepted through Oct. 15. The pageant will be held Oct. 29 at The Meadow Event Park in Caroline County.
The pageant, which is affiliated with the Miss Virginia program, was brought back to the fair in 2013 after several years' absence. Current titleholder Harlie Dale of Rockbridge County will crown the new Miss State Fair at the pageant. Dale was named first runner-up to Miss Virginia at the 2016 Miss Virginia Pageant.
"We are so happy to continue our affiliation with the Miss Virginia and Miss America organizations," said Sherri McKinney, executive director of the pageant. "In the past three years our program has grown and benefited immensely from their long-standing commitments to scholarships and to supporting young women's educational endeavors."
The Miss State Fair pageant will include Outstanding Teen and Miss programs. The Teen program is for girls ages 13 to 17 who are not in their senior year of high school. Miss contestants must be 17 to 24 and a high school senior or beyond. All participants will take part in interviews and fitness, talent and evening gown competitions.
The new titleholder will represent the State Fair at the 2017 Miss Virginia Pageant in Roanoke, serve as a spokesperson for the fair and make appearances throughout the state. She will receive a $500 scholarship and paid registration in the Miss Virginia Pageant.
The Teen winner will receive paid registration in the Miss Virginia Outstanding Teen 2016 program.
For more information about the Miss State Fair of Virginia program, visit MissStateFairofVirginia.webs.com.
The 2016 State Fair of Virginia will run from Sept. 23 through Oct. 2. Information is available atStateFairVa.org.
The State Fair is held each fall at its permanent home at The Meadow Event Park in Caroline County. The fair's mission is to increase agricultural and natural resource awareness and interest through educational programs, exhibitions and competitions in a fun, family-friendly setting.