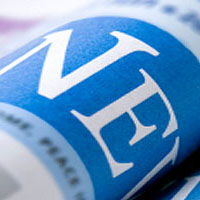 The first nationwide partnership and "Fuel Your Community" campaign between the american red cross and energy provider Suburban Propane in October helped collect thousands of lifesaving blood and platelet donations for patients at approximately 2,600 hospitals and transfusions centers served by the Red Cross.
Hundreds of Suburban Propane employees rolled up their sleeves to give blood and volunteer at 64 Red Cross blood drives across the country including the Mid-Atlantic Blood Services Region during the October campaign, resulting in more than 1,500 blood donations at those drives, and nearly 600 first-time donors. With each blood donation potentially helping up to three people, as many as 4,500 lives could be impacted.
"Our employees are proud to support the american red cross and the hospitals and patients it serves," said Chief Operating Officer Mark Wienberg of Suburban Propane. "This is the sixth time Suburban Propane has partnered with the Red Cross to raise awareness about the constant need for blood and platelet donations, and is our largest and most successful effort to date. We look forward to continuing to support the Red Cross and its humanitarian mission with our national sponsorship."
Through the "Fuel Your Community" campaign, Suburban Propane also sponsored an advertising campaign to raise greater awareness for the constant need for blood and platelet donations, and donated a $5,000 Visa gift card for one lucky presenting blood donor to win.
"Partnering with civic-minded organizations, like Suburban Propane, is at the heart of our humanitarian and volunteer supported organization," said Donna M. Morrissey, director of national partnerships, Red Cross Blood Services. "With Suburban Propane's support, overall the Red Cross collected more than 460,000 blood donations at over 19,000 blood drives in October, helping to meet the need of about 15,000 blood donations every day for patients."
"It's the blood products already on the shelves that help to save lives in an emergency," said Page Gambill, CEO, Red Cross Mid-Atlantic Blood Services Region. "Suburban Propane's support helps ensure that blood is available for cancer patients, those fighting blood diseases, trauma victims and others here in Virginia as well as patients throughout the country."
To learn more about blood donation or find a blood donation opportunity, download the Blood Donor App, visit redcrossblood.org or call 1-800-RED CROSS (1-800-733-2767). Eligible donors with all blood types – especially O negative, A negative and B negative – are needed to maintain an adequate supply for patients.