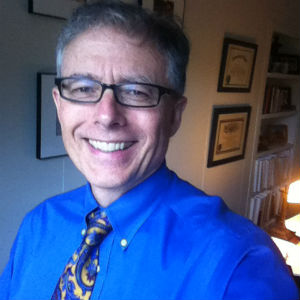 Albemarle County has named Greg Kamptner as County Attorney effective June 1, 2016.
Kamptner joined the Albemarle County Attorney's Office in 1995, most recently serving as Deputy County Attorney.
With over 20 years of experience with Albemarle County and an additional 12 years in other local governments, Kamptner brings to this role a broad knowledge of relevant statutes, regulations, and case law applicable to local governments including expertise in land use law; significant experience ranging from various elements of public finance to social services; and a thorough understanding of local governmental powers, the Dillon Rule, relevant constitutional principles, the Freedom of Information Act, and the Conflict of Interests Act.
"Greg is recognized by his clients as a trusted advisor who exhibits a high degree of professionalism and integrity" said County Executive Tom Foley. "His timely, honest, and accurate legal advice is an asset to the County in this critical leadership position."
"Greg has an innate ability to develop solutions to complex legal issues" said retiring County Attorney Larry Davis. "His leadership skills, ethical beliefs, and his ability to build and maintain effective working relationships with county officials and staff, local professionals, and members of the public has earned him the reputation as a trusted advisor and effective communicator."
His most recent role, prior to joining the County of Albemarle, was at Perrin Quarles Associates, Inc. where he was a research associate. Kamptner earned his bachelor of art degree from the University of California at Irving, and his J.D. from the University of California at San Diego.
In 2015 he was awarded the Cherin Award for Outstanding Deputy or Assistant from the Virginia Local Government Attorneys Association.