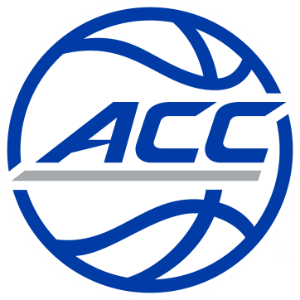 Virginia Tech's upset win at Virginia caused some movement in the middle of the ACC as we edge closer to Brooklyn. The Hokies (18-7, 7-5 ACC) have now won five of their last six, and are one of four teams at five losses in conference play.
The win over UVA moved Tech to 56th in the RPI and improved its record against the RPI Top 50 to 3-6. Still a lot of work to do to secure a bid.
Other movers and shakers
Moving up: Scott German has North Carolina (19-7, 8-5 ACC) as the #3 team in his power poll, on the strength of its win over Duke (20-5, 8-4 ACC). I left Duke in the third spot on the strength of its overall resume, and the UNC win being in the Dean Dome.
Moving down: Florida State (17-8, 6-7 ACC) dropped all the way to 12th in Scott's poll. I have the 'Noles 10th, basically the last ACC team in the NCAA field. Scott dropped FSU because of its 15-point road loss at Notre Dame over the weekend. I rewarded them a bit for playing Virginia tough at home mid-week.
NCAA Tournament Outlook
Locks: Virginia (23-2, 12-1 ACC, RPI 1), Clemson (20-4, 9-3 ACC, RPI 4), North Carolina (19-7, 8-5 ACC, RPI 7), Duke (20-5, 8-4 ACC, RPI 8)
More Work to Do: Miami (18-6, 7-5 ACC, RPI 24), Syracuse (17-8, 6-6 ACC, RPI 38), Lousiville (18-8, 8-5 ACC, RPI 40)
Can't Afford a Hiccup: Florida State (17-8, 6-7 ACC, RPI 44), Virginia Tech (18-7, 7-5 ACC, RPI 56), North Carolina State (16-9, 6-6 ACC, RPI 69)
Heart is Beating: Notre Dame (15-10, 5-7 ACC, RPI 67), Boston College (15-10, 5-7 ACC, RPI 79)
Scott German: Feb. 12
Virginia
Clemson
North Carolina
Duke
Louisville
Miami
Virginia Tech
North Carolina State
Syracuse
Boston College
Notre Dame
Florida State
Georgia Tech
Wake Forest
Pitt
Chris Graham: Feb. 12
Virginia
Clemson
Duke
North Carolina
Virginia Tech
Miami
Louisville
North Carolina State
Syracuse
Florida State
Notre Dame
Boston College
Georgia Tech
Wake Forest
Pitt