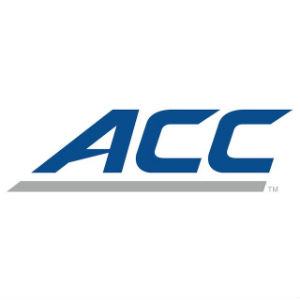 North Carolina led the way with three selections as the Atlantic Coast Conference announced its Football Players of the Week on Monday.
North Carolina junior quarterback Marquise Williams was named the ACC Offensive Back of the Week for the second straight week and fourth time this season after leading the Tar Heels' 45-20 win at No. 25 Duke. UNC junior Landon Turner was recognized as the Offensive Lineman of the Week, while freshman Nazair Jones earned Defensive Lineman of the Week honors.
Pitt sophomore Tyler Boyd, who starred in the Panthers' 30-7 win over Syracuse, was named the ACC Receiver of the Week.
Wake Forest sophomore Marquel Lee was tabbed as Linebacker of the Week for his play in the Demon Deacons' 6-3 double-overtime win over Virginia Tech.
Virginia strong safety Anthony Harris was named Defensive Back of the Week for the second time in 2014 following the Cavaliers' 30-13 win over Miami.
Florida State place-kicker Roberto Aguayo earned his second straight ACC Specialist of the Week honor and his third of the season after kicking the winning field goal in the top-ranked Seminoles' 20-17 win over Boston College.
Louisville quarterback Reggie Bonnafon is the Freshman of the Week after leading the Cardinals' 31-28 road win at Notre Dame.
OFFENSIVE BACK – Marquise Williams, North Carolina, Jr., QB, 6-2, 220, Charlotte, N.C.
Williams accounted for four touchdowns and had 374 total yards of offense in UNC's 45-20 win at No. 25 Duke.  Williams completed 18 of 27 pass attempts for 276 yards and two touchdowns.  He also rushed 21 times for 98 yards and two touchdowns.  During the Duke game, Williams eclipsed the UNC single-season record for total offense and now has 3,499 total yards.  He also set the UNC single-season record for most touchdown responsibility with 32.
OFFENSIVE LINEMAN – Landon Turner, North Carolina, Jr., OG, 6-4, 315, Harrisonburg, Va.
Turner graded out at a career-best 96 percent and was UNC's top performer in the win at No. 25 Duke.  He helped the Tar Heels rush for 315 yards, their highest total since 2012.  UNC had three players rush for 95 yards or more, including tailback T.J. Logan's season-high 116 yards.  Turner posted 15 knockdown blocks and did not allow any sacks or any pressures on UNC's quarterbacks.
RECEIVER – Tyler Boyd, Pitt, So., WR, 6-2, 190, Clairton, Pa.
Boyd had 126 yards receiving on seven catches (18.0 avg.) and scored the game-clinching touchdown on a 49-yard catch-and-run in the Panthers' 30-7 win over Syracuse. Boyd's touchdown essentially iced the result and kept Pitt's postseason hopes alive. It marked the fourth consecutive game – and the fifth time on the season – that Boyd surpassed 100 yards receiving.  Boyd has 1,077 receiving yards this year after compiling 1,174 as a freshman in 2013. Boyd became the first player in ACC history to have 1,000 or more receiving yards in both his freshman and sophomore seasons. He also became just the second Pitt player to achieve two 1,000-yard receiving seasons in his career. He joins Larry Fitzgerald, who first accomplished the feat at Pitt in 2002 and 2003.
DEFENSIVE LINEMAN – Nazair Jones, North Carolina, Fr., DT, 6-5, 280, Roanoke Rapids, N.C.
Jones helped lead a defensive unit that played its best game of the season in UNC's 45-20 win at No. 25 Duke.  Jones had 2.5 tackles for loss, forced a fumble, batted down a pass and had a team-high six tackles.  He forced a first-quarter fumble which was scooped up by teammate Tim Scott and returned for a touchdown.  Jones and the Tar Heels held Duke to just 67 yards in the first half in building a 28-7 lead.
LINEBACKER – Marquel Lee, Wake Forest, So., LB, 6-3, 235, Pomfret, Md.
Lee tied his career-high and led Wake Forest with 12 tackles, including seven solo stops in Saturday's 6-3 double-overtime win over Virginia Tech.  Lee's total included three tackles for a loss of 25 yards and 2.5 sacks for a loss of 24 yards.  His final sack came in overtime with Virginia Tech facing a third-and-9 at the 24-yard line.  Lee and Desmond Floyd sacked quarterback Michael Brewer for an 11-yard loss, forcing the Hokies to attempt a 53-yard field goal.  Lee also had a sack of Brewer with 2:43 to play in the game as Virginia Tech was trying to move into field goal position. During regulation, Virginia Tech did not run a play that originated beyond the Wake Forest 23-yard line.
DEFENSIVE BACK – Anthony Harris, Virginia, Sr., SS, 6-1, 185, Chesterfield, Va.
Harris led the Virginia defense with 10 tackles in its 30-13 victory against Miami. He was credited with breaking up three passes during the game. Miami rushed for a season-low 64 yards, and standout running back Duke Johnson was held to a season low 88 rushing yards.
SPECIALIST – Roberto Aguayo, Florida State, So.-r, PK, 6-1, 203, Mascotte, Fla.
Aguayo drilled two field goals, including the 26-yard game-winner with three seconds left to lift Florida State past Boston College for a rain-soaked 20-17 win. Aguayo made 2-of-3 field goals, including a 37-yarder in the second quarter, and both of his point-after attempts.
ROOKIE – Reggie Bonnafon, Louisville, Fr., QB, 6-3, 205, Louisville, Ky.
Bonnafon rushed for 35 yards and two scores while throwing for 170 yards and one touchdown in Saturday's 31-28 road win at Notre Dame. Bonnafon's performance came in only his fourth career start as a true freshman.