More than 500 4-H'ers and adult volunteers will converge on Virginia Tech's campus for the 97th annual Virginia 4-H State Congress to take place June 19-22.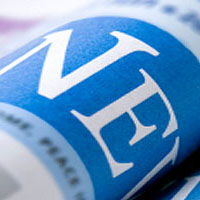 Virginia 4-H State Congress is the leading, statewide annual 4-H event for 4-H members and volunteer leaders. Its mission is to provide competitive and non-competitive educational experiences to Virginia teens and the adults who work with them, helping them to develop life skills and leadership abilities to become contributing citizens in their communities.
Participants customize their 4-H State Congress experience by selecting activities from the dozens of workshops, showcases, and competitions offered. The activities provided cover topics such as communication and expressive arts, citizenship, healthy living, leadership, service learning, career/economic education, animal science, STEM, and environmental/outdoor education.
"4-H Congress is the premier teen leadership development event for youth all across the commonwealth. This event provides them an opportunity to travel to Virginia Tech and be immersed in positive youth development by developing and practicing Lerner's 5 C's: competence, confidence, connection, caring/compassion, and character," said Tonya Price, the 2017 4-H State Congress coordinator and an Extension youth development specialist.
Aside from the workshops and competitions, this year's agenda contains the usual Congress favorites including the welcome picnic, ice cream social, pizza party, and dances, as well as some new events to look forward to such as an exciting guest speaker, Hoan Do. Besides competing on NBC's hit show, American Ninja Warrior, Do is an award-winning motivational speaker and author.
Price shared her enthusiasm for this year's thrilling schedule. "Hoan imparts practical advice that helps youth to succeed in school and in the real world. Also, new this year is an Issues Forum. During the Issues Forum on Wednesday, Congress delegates will explore how their values and experiences shape interactions and connections with others. They will learn ways to become engaged in their community and how they can contribute to solving global issues."
Virginia Cooperative Extension programs and employment are open to all, regardless of age, color, disability, gender, gender identity, gender expression, national origin, political affiliation, race, religion, sexual orientation, genetic information, veteran status, or any other basis protected by law. An equal opportunity/affirmative action employer. Issued in furtherance of Cooperative Extension work, Virginia Polytechnic Institute and State University, Virginia State University, and the U.S. Department of Agriculture cooperating. Edwin J. Jones, Director, Virginia Cooperative Extension, Virginia Tech, Blacksburg; M. Ray McKinnie, Administrator, 1890 Extension Program, Virginia State University, Petersburg.