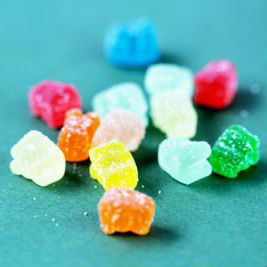 CBD – Cannabidiol, is one of over 100 chemical compounds known as cannabinoids found in the cannabis or marijuana plant. Nowadays, a lot of people are increasingly turning to CBD to treat different conditions ranging from epilepsy, rigorous body aches, and even sleeping disorders.
With the increasing popularity in the use of this chemical substance, it has become essential to expound on the ways by which CBD can help beat work stress and also improve your productivity at work. We have highlighted 9 different ways below:
Increase in Energy level
There have been reported instances where some patients who use CBD affirm that CBD stimulates their body system and increases their energy levels. The use of a few dose of CBD oil before your day starts and a few sachets of CBD gummies after the day's work will most likely keep you stimulated and energized. However, it is necessary that you know how CBD may affect your before you use it prior to going to your workplace.
CBD Decreases the Damage Caused by Stress
Regular stress on a day-to-day basis has been discovered to have long-term effects on individuals' body system and overall health. This is simply known as "oxidative stress". This oxidative stress is often linked with serious illnesses and chronic inflammation. However, the good news is that CBD has been recommended as a solution to prevent and reduce these chronic conditions thereby improving your health system and overall well-being.
CBD Improves Mental Health
It often gets to that point during our working activities when the brain implodes and does not seem to function both in input and output. CBD also functions in the enhancement of the neural pathways involved in thought coordination, thereby countering the situation and improving the performance and productivity of the brain.
CBD and Anxiety Disorder
By now, you must have heard that some people actually use CBD oil for anxiety, right? Well, that's pretty true and the reason isn't farfetched. CBD and CBD-infused products, thanks to their endocannabinoid make-up, have a way of influencing the mental status of an individual. One of the major effect of anxiety disorder is that it limits an individual from reaching full social potentials. Unchecked and continuous anxiety disorder may also result in a number of health issues that can affect one's productivity at home or at work. If you always feel a discomforting sensation, palpitations and a constant overwhelming phobia of embarrassment whenever you want to deliver public presentations or even make necessary remarks and contributions, then you may be suffering from social anxiety which should be properly addressed. Nonetheless, according to research, the effects of this social anxiety can be countered through the use of CBD oil. In fact, one of the most significant effects of CBD is in its ability to combat anxiety. This therefore makes it less overwhelming for an individual to deliver a speech in public.
Mitigating Body Aches
It is normal to experience work associated aches as a result of manual labour or even being in the same position all day long. However, a lot of people tackle these aches with CBD thereby allowing them to maintain a significant productivity level in their daily activities.
Maintaining Focus and Motivation
A number of monotonous jobs often causes a person to lose motivation and focus. Other factors such as depression, stress and anxiety can also reduce a person's motivation. Regardless, CBD has been said to enhance a person's motivation level through the activation of the 5-HT1Areceptor and elevations in eCB tone.
Improving Sleep Patterns
Although some patients claim that CBD makes them feel sleepy after consuming CBD oil, others report hyperactivity. Thus, a full understanding about how CBD may affect sleeping patterns has not yet been attained. Regardless, a high number of patients report that regular consumption of CBD enhances better sleeping patterns.
Mood Enhancer
In addition to all other functions, CBD also helps to enhance individual moods and well-being, thereby resulting in maximal working performances.
Mitigating Addiction to Nicotine
Researchers at the University of Montreal, Canada, through a conducted study review, have found out that CBD can be used to battle not only nicotine addictions but also cocaine, opioid and other related addictions.
Conclusion
It is without doubts that CBD can greatly benefit individuals if used in the right quantity. It is however very pertinent to keep in mind that CBD is just as harmful as it is useful. An overdose of CBD can be lethal to a person's health. In addition, it is necessary for patients to be aware of the legal status of consuming CBD in their various communities and the possible side effects associated with its consumption.
Uday Tank has been working with writing challenged clients for several years. His educational background in family science and journalism has given him a broad base from which to approach many topics. He especially enjoys writing content after researching and analyzing different resources whether they are books, articles or online stuff. You can check out their website for guest posting services on RankWisely.com.