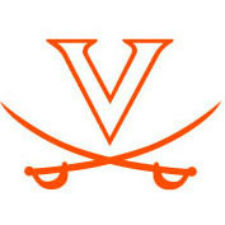 The second-ranked UVa. baseball team defeated Longwood, 8-1, on Wednesday at Davenport Field. The Cavaliers improved to 20-4 on the season, while Longwood dropped to 12-14.
Alec Bettinger (Fr., Woodbridge, Va.) started and pitched five scoreless innings for Virginia as he improved to 2-0 on the year. He allowed three hits and three walks while striking out a pair. Bettinger and four relievers combined to limit the Lancers to six hits as UVa came within a strike of a shutout.
Longwood starter Devin Gould (1-1) pitched four innings, allowing five runs (three earned), five hits and three walks while striking out three.
Branden Cogswell (Jr., Ballston Lake, N.Y.) recorded a pair of hits as UVa finished with seven hits on the day. Cogswell continued his John La Prise (So., Exton, Pa.) knocked in a pair of runs for UVa.
Virginia scored four times in the second inning. With one out, five consecutive Cavaliers reached base safely. After Joe McCarthy (So., Scranton, Pa.) singled and Brandon Downes (Jr., South Plainfield, N.J.) walked, Matt Thaiss (Fr., Jackson, N.J.) singled in a run. While attempting to sacrifice with runners on the corners, Nate Irving (Jr., Yonkers, N.Y.) reached safely when Gould threw the ball down the right-field line, with Downes scoring on the play. La Prise then singled in Thaiss, and Cogswell brought in Irving on a safety squeeze.
UVa added a run in the fourth inning. Thaiss reached on a two-base error to start the inning, moved to third on an Irving sac bunt and scored on a sac fly La Prise.
The Cavaliers tacked on a run in the fifth on a Downes single through the drawn-in infield to score McCarthy from third.
UVa put two final runs up on the board in the eighth inning on a Daniel Pinero (Fr., Toronto, Ontario) run-scoring fielder's choice and a Mike Papi (Jr., Tunkhannock, Pa.) sacrifice fly.
Longwood broke up the shutout with two strikes and two outs in the ninth when Travis Biddix singled home a run.
Virginia plays host to Virginia Tech Friday through Sunday (March 28-30) in a three-game conference series at Davenport Field.