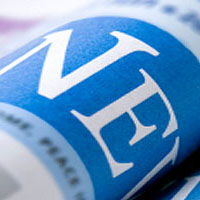 Director of National Drug Control Policy Michael Botticelli announced the designation of 18 additional counties in nine states as High Intensity Drug Trafficking Areas, including 11 counties in states that are part of the HIDTA Heroin Response Strategy.
The designations will enable the 18 counties to receive Federal resources in the future to further the coordination and development of drug control efforts among Federal, state, local, and tribal law enforcement officials.
"The High Intensity Drug Trafficking Areas program is an important part of this Administration's work to expand community-based efforts to prevent drug use, pursue 'smart on crime' approaches to drug enforcement, work to reduce overdose deaths, increase access to treatment, and support millions of Americans in recovery" said Director Botticelli. "To fully address the crisis, however, Congress must act to provide funding to make lifesaving treatment available to everyone who seeks it. The President has called for $1.1 billion in new funding for States to help expand access to treatment. Every day that passes without Congressional action to provide these additional resources is a missed opportunity to save lives."
The newly designated counties were added to the following HIDTAs:
Appalachia HIDTA*

Monongalia County, WV
Pulaski County, VA
Wythe County, VA

Lake County HIDTA

LaPorte County, IN
Marion County, IN

New York/New Jersey HIDTA*

Monmouth County, NJ
Niagara County, NY

Ohio HIDTA*

Boone County, KY
Campbell County, KY
Kenton County, KY
Lorain County, OH

Washington/Baltimore HIDTA*

Fredrick County, VA
Washington County, MD

Wisconsin HIDTA

Anoka County, MN
Dakota County, MN
Hennepin County, MN
Ramsey County, MN
Washington County, MN
*Part of the HIDTA Heroin Response Strategy
Background on the High Intensity Drug Trafficking Areas Program
Created by Congress in 1988, the HIDTA program serves as a catalyst for coordination among Federal, state, local, and tribal law enforcement agencies operating in areas determined to be critical drug trafficking regions of the United States. Law enforcement organizations working within HIDTAs assess drug-trafficking issues and design specific initiatives to decrease the production, transportation, distribution, and chronic use of drugs and money laundering. There are currently 28 HIDTAs located in 49 states, as well as in Puerto Rico, the U.S. Virgin Islands, and the District of Columbia.