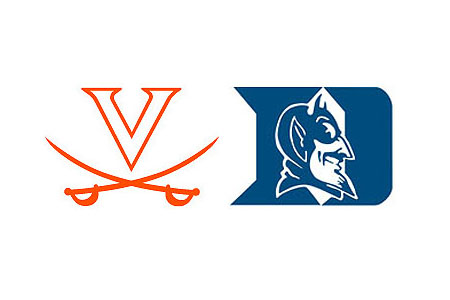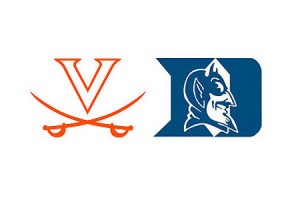 The No. 14 UVa. women's lacrosse team (4-6, 0-3 ACC) fell 16-11 at No. 8 Duke (7-3, 2-1 ACC) on Saturday (March 22) in Durham, N.C.
In a back-and-forth game, Virginia broke the six tie of the contest on an unassisted goal by junior Morgan Stephens (Olney, Md.) with 10:02 remaining, giving the Cavaliers an 11-10 edge, but Duke scored six goals in the final7:28 of the game, including netting three goals in the last 1:33, to hand the Cavaliers their third conference loss of the season.
"It was another hard loss," said Virginia head coach Julie Myers. "It was once again a matter of transition. We struggled to move the ball down the field and give our attackers opportunities, but our attackers also failed to capitalize on opportunities. We had some defensive glitches, too. We went in and out of hard pressure on the ball but also sometimes played a little tentative when we were pressuring. I think a little bit of fear and anxiety crept in and we blew an opportunity to pull away. There are lots of things we can work on, so we are looking forward to getting back to practice and fixing some things that are pretty glaringly obvious."
Junior Liza Blue (Butler, Md.) led the Cavaliers with four goals and five draw controls. Stephens tallied three ground balls and two caused-turnovers to go with her goal.
The Blue Devils' Kerrin Maurer and Sydney Peterson each had three goals and three assists. Taylor Trimble had four goals with an assist.
The game began as a low-scoring contest with the score knotted 1-1 through the first 20 minutes. Virginia took its first lead with 9:16 remaining in the half after a pass from senior Ashlee Warner (Corning, N.Y.) set up a goal by junior Casey Bocklet (South Salem, N.Y.). After back-to-back Blue Devil goals, Blue netted her first goal to tie the game, 3-3, with 3:20 remaining. Duke scored a pair of goals in the final 1:41 to take a 5-3 lead into the break.
Blue narrowed the gap less than a minute into the second half, making it a 5-4 deficit with 29:06 remaining. After Duke answered, Blue scored her third goal, starting a 3-0 Virginia run that pushed UVa ahead, 7-6, with 22:34remaining. After Duke tied the game, Virginia got back-to-back scores from senior Christie Donovan (Hingham, Mass.) and Blue to take a 9-7 lead with 19:09 remaining. Duke scored three-straight goals, but a goal by senior Maddy Keeshan (Greenwich, Ct.) knotted the game for the sixth time at 10-10, preceding Stephens' score that gave UVa an 11-10 lead with 10:02 remaining.
Virginia trailed 31-26 in shots. Duke lead 16-13 in draw controls including a 12-8 edge in the second period. The Cavaliers were 12-of-20 on clears while Duke went 12-of-15.
Senior goalkeeper Liz Colgan (Cockeysville, Md.) logged nine saves. Duke's Kelsey Duryea also tallied nine saves.
Next up, The Cavaliers play back-to-back midweek home games, returning to Klöckner Stadium onWednesday, March 26 when they host Old Dominion at 7 p.m. followed by a Tuesday, April 1 game against American, also at 7 p.m.