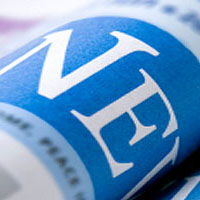 Our Community Place hosts its 11th Annual Summer Lawn Jam Saturday, June 28, 2014 from noon – 8pm at 17 E. Johnson Street in Harrisonburg, Virginia – across from the Little Grill Collective.
This a CURRENCY FREE event. Everyone with a belly button is invited to come out for a full day of music, food, dancing, musical chairs, water balloon tossing, tie-dying, face-painting, and more. The fun is for the whole family. The Arts Council of the Valley is hosting a special children's art event.Lunch and Dinner will be served free of charge.
Featured bands and performers include: Scott Murray, Kipyn Martin, Austin Shifflett, Scott Grey & Kelly Miller, Kat & the Travelers, Doug Hendren, and Jeremiah Prophett Band. Improv Troupe, No Strings Attached will also perform.
For more information, visit us at www.ourcommunityplace.org, email Wonshé at[email protected], or call Wonshé at 540.908.9706