Dominion Energy solar fleet sixth largest among owners of U.S. utilities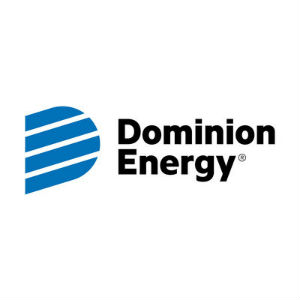 Backed by an ongoing $1 billion investment, Dominion Energy has grown its solar fleet in Virginia and North Carolina over the last two years from near zero to approximately 1,350 megawatts in service, in construction or under development. That is enough clean energy to power nearly 340,000 homes during peak sunshine.
Dominion Energy's solar fleet is ranked the sixth largest among owners of U.S. electric utilities, and according to the Solar Energy Industries Association, Virginia also is sixth in climbing the state rankings for solar energy.
"It's not just about Dominion Energy meeting its clean energy goals, it's also about helping our customers achieve theirs," said Paul Koonce, president and CEO of Dominion Energy's Power Generation Group. "We have a responsibility to offer the right programs, resources and solutions so our customers can make smart decisions about their energy future, and the key is we're doing it together."
The company's ever-expanding solar portfolio has provided an economic boost to the counties where the solar facilities are located. During construction, Dominion-developed projects have created 4,300 jobs in Virginiaand North Carolina. Once operational, the projects are expected to generate more than $39 million annually in local economic impact.
Dominion Energy's long-term energy forecast calls for another 5,200 MW of new solar generation in the next 25 years, enough to power 1.3 million homes at peak output.
Here is how it's being accomplished:
In Virginia
There are 27 solar generating facilities on 4,683 acres, which equates to about 444 MW of solar capacity either in operation or under development in the Commonwealth.
The construction of another 300 MW of solar is planned to support Facebook's eighth data center in the U.S., to be located in Henrico County.
As part of its Solar Partnership Program, company-owned rooftop or ground-mounted solar arrays are installed on leased commercial properties, such as Philip Morris, Capital One, Prologis, Canon, Merck and various educational institutions.
Large-scale solar facilities up to 100 MW in size are sprinkled across the state and are done in partnership with the Commonwealth of Virginia, the U.S. Navy, University of Virginia, Microsoft and Amazon.
Residential customers are participating in a private solar program that allows them to offset their energy usage with their own rooftop solar generating system.
There are 13 projects totaling 353 MW that Dominion Energy has brought or is bringing online in North Carolina by 2019. Additionally, there are 82 projects owned by third-party developers that are operating or being developed totaling 550 MW.
"More and more companies have set their own goals for renewable energy and we will back them," Koonce said. "Our programs are intended to meet their needs and help strengthen Virginia's reputation as the ideal place to do business."
Dominion Energy is seeking State Corporation Commission approval for a 100 percent renewable energy option for residential and small commercial and industrial customers, as well as an option for business customers to purchase renewable generation equal to a specific portion of their energy usage. In addition, once approved, the Community Solar Pilot Program will enable customers in Virginia to voluntarily purchase renewable energy from locally-sited solar installations to meet a portion of their needs.
The company is currently engaged in plans for a power grid modernization initiative. A smart energy grid will enable the company to seamlessly connect with cleaner energy resources, including private solar and other local generation sources.
Nationally, Dominion Energy has nearly 2,700 megawatts of solar generating capacity in operation or under development in nine states, including offtake agreements for the company's utility customers.