Democratic chairs issue statement urging Northam to block pipelines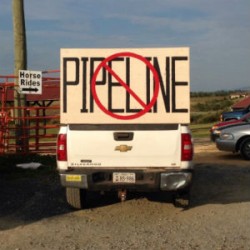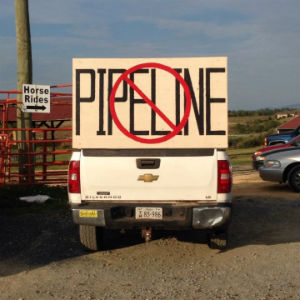 The Roanoke County Democratic Committee, in conjunction with several Democratic committees and chairs across Virginia, issued a statement late Thursday urging the Commonwealth to stop the Mountain Valley and Atlantic Coast pipelines.
"We, the undersigned Virginia Democratic Committees and Chairs, do hereby call for Governor Ralph Northam, Attorney General Mark Herring, and the Virginia Department of Environmental Quality to do all they can to stop the Mountain Valley and Atlantic Coast Pipelines. These two pipelines are a clear abuse of eminent domain laws, as they do not benefit the people whose property is being irreparably damaged, and as they will potentially deprive surrounding areas of life-sustaining drinking water, as well as recreation and tourism dollars. The two pipelines will serve to move finites resources through unstable terrain to benefit the natural gas pipeline and utility companies involved in the project. The fact is, the Mountain Valley and Atlantic Coast Pipeline represent the death rattle of an obsolete industry, one being rapidly overtaken by clean energy sources like wind and solar, and pose a clear threat to Virginia's groundwater and waterways.
"Throughout his political career, Governor Northam has shown great concern regarding environmental abuses in the Chesapeake Bay and has strongly supported efforts aimed at removing phosphorus, nitrates and other pollutants from the Bay. As a result, today the Bay is doing much better, with vegetation now growing in areas that were once barren. We are grateful for Governor Northam's foresight and efforts in this area, and implore him to also protect the rest of the state's waters from environmental damage. We have seen the destruction that fossil fuel pipelines can cause to fragile ecosystems and to drinking water sources in other states. Our citizens should not be forced to hand over Virginia's pristine landscape and safe drinking water to corporate profiteers who care little, if at all, for the well-being of our communities.
"Other states have taken a stand to stop natural gas pipelines, and now we urge Governor Northam to do the same here in Virginia. Protect our land. Protect our drinking water. Protect our legacy. Protect Virginia."
Susan Cloeter

Roanoke County Democratic Committee

Stephen Niamke

Roanoke City Democratic Committee

Denise Hurst

Franklin County Democratic Committee

Steve Foreman

Warren County Democratic Committee

Julie Hensley

Scott County Democratic Committee

April Moore

Shenandoah Democratic Committee

Rebecca Daly

Charlotte County Democratic Executive Committee

Steven Mcbride

Salem City Democratic Committee Chair

Michelle Watkins

Rockbridge County Democratic Committee Chair

Kenny Boddye

Occoquan County Democratic Committee Chair

Gene Zitver

Lexington City Democratic Committee Chair

Larry Stopper

Nelson County Democratic Committee Chair

Ren LeVally

Madison County Democratic Committee Chair

Maria Childress

6th Congressional District Democratic Committee Chair

Larry & Virginia Jackson

Fauquier County Democratic Committee Chair

Dr. Frank Kober

Northumberland County Democratic Committee Chair

Carol King

Craig County Democratic Committee Chair

Taikein Cooper

Prince Edward County Democratic Chair
Comments