Uncategorized
#20 Richmond keeps playoff hopes alive, knocks off W&M, 21-14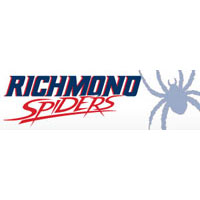 The William and Mary football team held No. 20 Richmond scoreless in the second half but was unable to rally back from a 14-point fourth quarter deficit, as it closed out the 2012 season with a 21-14 loss on Saturday afternoon at Zable Stadium.
Although W&M (2-9, 1-7) trailed by two touchdowns entering the fourth quarter, it rallied back to within a score and had a late opportunity inside the red zone to tie the contest. Trailing 21-14 with less than two minutes remaining and facing a fourth-and-10 from Richmond's (8-3, 6-2) 11-yard line, junior Michael Graham's pass to sophomore wideout Sean Ballard was a bit high and the Plano, Texas native was unable to come down with the reception. W&M held UR to a three-and-out on the following possession and moved to the Spiders' 43-yard line, but Graham's final pass into the end zone was intercepted by Reggie Barnette as the clock expired.
The College outgained UR, 316-301, but committed three turnovers and was stopped short on all four of its fourth down conversion attempts.
Graham completed 18-of-36 passes for 196 yards with two touchdowns and an interception, while Ballard and sophomore tight end Bo Revell both recorded touchdown receptions. Senior running back Meltoya Jones rushed for a game-high 79 yards on 14 carries.
Junior safety Jerome Couplin III posted a game-high 13 tackles (11 solo) with an interception, while senior linebacker Dante Cook closed out his outstanding career with 12 stops, two tackles for a loss and a sack.
Fullback Kendall Gaskins gave the Spiders a 7-0 lead when he capped off the contest's opening drive with a 1-yard touchdown run. Quarterback Michael Strauss completed all seven of his passes on the scoring march (63 yards).
W&M looked as if it would answer with a touchdown on its ensuing drive, but sophomore running back Keith McBride II was stopped short on a fourth-and-1 from Richmond's 2-yard line.
UR increased the lead to 14-0 early in the second quarter when W&M junior punter Drake Kuhn was unable to handle the long snap, and DeShawn Holmes fell on the loose ball in the end zone.
The Tribe narrowed the gap to 14-7 with a 27-yard touchdown pass from Graham to Ballard with 2:12 remaining in the second quarter. The quick nine-play, 84-yard drive lasted just 2:59 and was keyed by a 30-yard run by Jones.
However, wide receiver Ben Edwards returned the ensuing kickoff 36 yards to midfield, and Strauss quickly moved the Spiders downfield before capping off a quick nine-play, 50-yard drive with a 7-yard touchdown pass to Gaskins to put UR ahead, 21-7, at halftime.
Richmond had an opportunity to extend its lead after W&M linebacker Dante Cook lost a fumble on the following kickoff at Tribe's own 31-yard line. However, Remington Hinshaw missed a 42-yard field goal attempt wide to the right as the first half clock expired.
Hinshaw had another field goal opportunity late in the third quarter, but redshirt freshman DeAndre Houston-Carson blocked the 40-yard attempt.
W&M narrowed the margin to 21-14 on a 20-yard touchdown pass from Graham to Revell with 10:41 remaining. The short 44-yard drive began after an interception by Couplin.
The College marched into Richmond territory on its final two possessions but was unable to come away with points.
En route to helping Richmond claim the Capital Cup for the first time in three seasons, Gaskins was honored as the game's most outstanding player after scoring a pair of touchdowns and rushing for 73 yards. Strauss completed 29-of-42 passes for 222 yards with a touchdown and an interception, while Edwards recorded a game-high 13 receptions for 96 yards.