10 UVA teams announced as semifinalists in Innovators Cup competition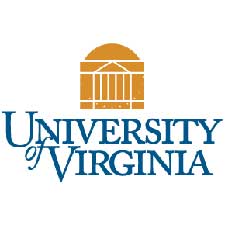 Virginia's 2019 Commemoration, American Evolution announced that 10 teams from UVA are among those selected as semifinalists for the American Evolution Innovators Cup, with participants competing for cash prizes totaling $60,000, as well as access to mentorship opportunities and investor meetings. The annual competition, which showcases Virginia's academic excellence, will be held April 12 at the Tom Tom Summit & Festival.
The 2019 American Evolution Innovators Cup competition features two challenges: The Social Impact Challenge and The Commonwealth Challenge. The Social Impact Challenge encourages participants to reimagine the high school of the future and design a concept addressing a need or gap that exists given today's high school model and develop an innovative approach to education that will prepare students with the skills they will need to succeed in the workplace of the future. In The Commonwealth Challenge student teams will submit entries based on their existing startup, or identify and commercialize intellectual property where a Virginia higher education researcher is a "principal investigator."
"By challenging undergraduate students to develop solutions to social issues facing both Virginia and the nation, this competition helps lay the foundation to continue this innovative success in future generations," said Kathy Spangler, Executive Director of the 2019 Commemoration, American Evolution.
This year, a total of 42 teams of students representing 17 Commonwealth colleges and universities and two high schools have been selected to participate in the American Evolution Innovators Cup. The American Evolution Innovators Cup trophies will be presented by the Virginia Lottery.
Virginia's 2019 Commemoration, American Evolution has partnered with notable Virginia institutions and national partners like Tom Tom Festival to inspire local, national and international engagement in the themes of democracy, diversity and opportunity. The American Evolution Innovators Cup is a strategic part of the larger 2019 Commemoration, that recognizes the 400th anniversary of pivotal events that occurred in 1619 Virginia that forever changed the trajectory of Virginia and America's history. These 1619 events include the First Representative Legislative Assembly in the New World, the arrival of the first recorded Africans in English North America, the recruitment of English women in significant numbers to the Virginia colony, the first official English Thanksgiving in North America and the launch of entrepreneurship and innovation in the Commonwealth.
Over the course of the commemorative year, American Evolution will host more than 20 events, programs and educational initiatives commemorating the 400th anniversary of these formative 1619 Virginia events. For more information about American Evolution's upcoming events, programs and educational initiatives, visit AmericanEvolution2019.com. You can also connect through social media (@Commemorate2019), the award-winning Virginia History Trails mobile app, and American Evolution Stories, the Commemoration's online storytelling platform.
Comments