Democratic Party unveils new website: Gillespiecare
Published Thursday, Mar. 20, 2014, 6:43 pm
Filed under
Politics-Virginia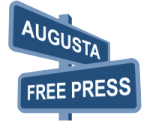 Join AFP's 112,000 followers on
Facebook
,
Twitter
and
YouTube
Connect with AFP editor Chris Graham on
LinkedIn
News tips, press releases, letters to the editor:
augustafreepress2@gmail.com
For advertising inquiries, contact us at
freepress@ntelos.net
.
The Democratic Party of Virginia is launching a new website laying out Ed Gillespie's ever-changing stance on health reform's individual mandate.
The Gillespiecare.com site educates voters on where Ed Gillespie really stands on health reform — though that could be difficult to figure out since Ed's been all over the place.
"While Ed Gillespie was making millions as a Washington lobbyist, he had no problem advocating for an individual mandate," said DPVA Spokesperson Ashley Bauman. "However, now that he's running for Senate, he's singing a completely different tune. Virginia voters should call him out for his appalling hypocrisy."
"As a paid lobbyist, an author, a Romney spokesman, and a TV pundit, Gillespie is willing to say anything as long as he's being paid enough for it."
Gillespiecare.com will be launched with a multi-platform Internet advertising effort directing Virginians to the site. View the full website here: www.Gillespiecare.com