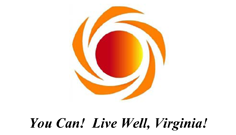 Ophelia Addai Boateng completed her Chronic Disease Self-Management Education (CDSME) Internship in August 2013.
After the internship she participated in the Chronic Disease Self-Management Program (CDSMP) Leader Training and co-facilitated a CDSMP workshop. Ophelia applied for and received a $250 donation for CDSME from Walmart through a program offered to Walmart employees to encourage and support volunteerism. It is exciting to see the ongoing enthusiasm CDSME interns have for the program even after their mandatory assignment is over.
The most recent intern also completed Leader Training after his internship concluded and intends to co-facilitate a workshop soon.
More online at http://ValleyCDSME.com.