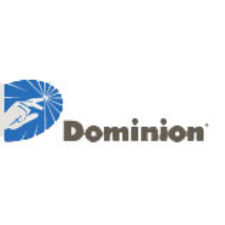 In its eighth annual Citizenship & Sustainability Report, Dominion (NYSE: D) says the company's carbon intensity rate – carbon emissions per unit of electric output from its generating fleet – declined by 28 percent from 2008 to 2014. Over the same period, the company's total equivalent carbon dioxide emissions, which include carbon dioxide, methane and nitrogen oxides, have been reduced by about 37 percent.
The comprehensive CSR highlights Dominion's 2014 social, economic and environmental performance and progress.  It is available online at www.dominioncsr.com.
The report is organized to provide information and metrics that may be helpful to Dominion stakeholders in evaluating the company's sustainability commitments and performance over time.  Reporting is structured on a corporate basis and all data are aggregated by means of internal tracking and measurement systems.
Other performance highlights featured in the report include:
Dominion and its philanthropic arm, the Dominion Foundation, awarded more than $18 million in charitable grants in 2014 to about 1,300 nonprofit organizations in the states served by the company, and Dominion employees donated more than 100,000 hours of volunteer service to their communities;
More than 200 megawatts of solar power – the company's fastest-growing renewable energy source – were placed into service in 2014 in California and Tennessee, with an additional 200 megawatts of solar capacity expected to come online in 2015;
111 military veterans were hired through the "Troops to Energy Jobs" program to help vets transition to civilian careers and to address the company's need for skilled workers; and
Dominion was named "Utility of the Year" by Electric Light & Power, a leading trade publication, for the company's outstanding safety performance, corporate reputation, infrastructure investments, and environmental and sustainability initiatives.
Thomas F. Farrell II, chairman, president and chief executive officer, said:
"Behind these and many other accomplishments is a diverse, dedicated group of Dominion employees.  Their commitment to operate responsibly is rooted in our core values – safety, ethics, excellence and teamwork.  These guiding principles help focus our efforts to address the company's many challenges and to strive for sustainable outcomes in all areas of our business."
Dominion was ranked No. 1 on Fortune magazine's 2015 list of "most admired electric and gas utilities."  The company also was the top-ranked U.S. utility on Forbes magazine's 2015 "America's Best Employers" list, placing 37th overall among 500 U.S. employers in 25 industries included on the list.
– Source: Dominion