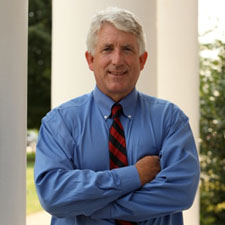 State Sen. Mark Herring will speak at a fundraising event being held by the Waynesboro Democratic Committee on Saturday.
Herring, D-Fairfax, is a candidate for the Democratic Party nomination for attorney general.
The local fundraising event, titled Food, Fun, Facts and Fellowship, begins at 12 noon at William Perry Elementary School, 840 King Ave., Waynesboro.
Herring will speak at 1:30 p.m. Also on the schedule for the event is a series of entertainment performances beginning at noon with Irish folk music band Mother's Shillelagh, gospel artists Annie Tolls and Robert Blair and saxophonist Wallace Redd at 1 p.m., folk musician Douglas Day at 1:20 p.m., classical vocalist Laura Lee Kleiner at 1:40 p.m., blues musicians Kevin Chisnell and Lisa Miller at 2 p.m., and country musician Mark Jackson at 2:30 p.m.
A spaghetti dinner is also available for $10 for adults and $5 for children 12 and under.
Proceeds benefit the Waynesboro Democratic Committee.
For advance tickets, call Waynesboro Democratic Committee chair Andrea Jackson at 540-256-3141.