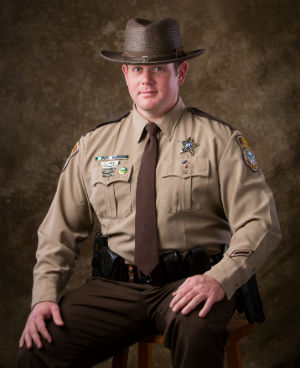 As an employee at the Augusta County Sheriff's Office, my work station is located in the center of the office.  An area that comes into contact with every employee and citizen that enters.  So unlike many of the voters in this upcoming sheriff's election, I have observed how the current candidates conduct themselves with the employees and with the citizens.
I am not going to use this article to speak negative of any candidate or of their goals and plans.  My interest is solely based on what I feel is best for the employees of the Sheriff's Office and the citizens of Augusta County.
I have chosen a candidate that I truly believe will treat the employees with respect and fairness.  Which, I have confidence will inspire that same level of respect and fairness when dealing with the citizens.
I would like to make a promise to every citizen in Augusta County. A promise, to my knowledge that no other supporter has offered for their candidate.  One that I am willing to make, because I know his morals and values. I know that he has the integrity, motivation, and determination to do exactly what he is promising.
I promise that if Donald Smith is elected sheriff, I will do everything in my power to assist him in his goal of being not only "The People's Sheriff", but to also hold a legacy of excellence.