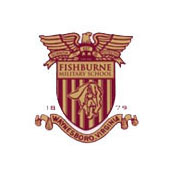 First-year Fishburne varsity basketball coach Bryan Greene is graduating with several of his players from the JV squad, which he headed up last year.
He inherits two players – Antwon Brown and Hunter Couchot – who played significant roles for the 2012-2013 Caissons, but by and large the 2013-2014 season will be a rebuilding year for the varsiety.
"We're not going to change up a lot. We're going to have to see what kind of personnel we have, because right now it's up in the air. But as far as the discipline that Coach Broadhurst and I worked on last year with both teams, the fundamentals, playing team basketball, none of that is going to change," Greene said.
"We might change some of the plays and the positions, but the biggest thing here at Fishburne is the discipline and the structure. And that's not going to change."
More on Fishburne Military School online at www.Fishburne.org.