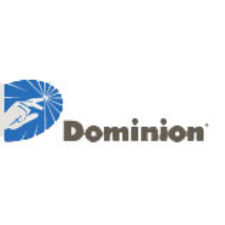 Dominion Voltage Inc. (DVI), a grid optimization subsidiary of Dominion Resources, Inc. (NYSE: D), was recently awarded a patent related to its proprietary Volt/VAR optimization system — EDGE®, which is now being used by 12 electric utilities throughout North America.
The title of the patent issued on April 26, 2016 by the U.S. Patent and Trademark Office is "Management of Energy Demand and Energy Efficient Savings from Voltage Optimization on Electric Power Systems Using AMI-based Data Analysis."
"This patent establishes a strong basis for controlling voltage through the use of line capacitors and regulators by using feedback from smart meters or other sensor networks," said Todd Headlee, executive director of DVI. "It recognizes that the EDGE® product family— Planner, Manager and Validator— creates a virtuous cycle, functioning as a comprehensive Volt/VAR optimization system."
"DVI uses actual premise-level readings to control voltages in real time, challenging model-based optimization schemes. In addition to the control of the line regulators and capacitor banks, this patent recognizes the approach of reaching deeper into the modern grid to include distributed generation, storage, photovoltaic and microgrid technology spaces," said Headlee.
The patent protects the methods, apparatus, system and computer programs used by DVI to provide the implementation of voltage control and conservation systems that minimize the losses in both the electrical energy delivery and energy usage systems. It also protects the validation and measurement processes associated with those methods.
To see how DVI's technology works, visit https://youtu.be/xSC8k0YXnnw.
DVI will be exhibiting its EDGE® products, including Planner, Manager, Analyzer and Stabilizer in booth #109 at the Greentech Media Grid Edge World Forum conference in San Jose, Ca. on June 21-23.