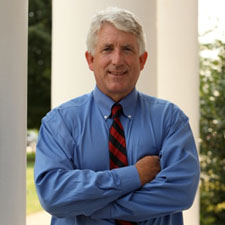 In response to a heroin and prescription drug epidemic that claimed more lives in Virginia in 2014 than car crashes, Attorney General Mark R. Herring is premiering Heroin: The Hardest Hit, a powerful documentary about the danger of heroin and prescription drugs and their impact on Virginia families and communities.
The documentary, which was produced by the Office of Attorney General, features Virginians telling their own stories of addiction, overdose and recovery, and it features powerful testimony from parents who lost their children to an overdose, as well as law enforcement and healthcare professionals working to address the problem. The movie, which will be available free of charge to schools, faith organizations, law enforcement, public health organizations, and others, is part of Attorney General Herring's efforts to educate Virginians on these dangerous drugs and prevent abuse and addiction.
"A few months after I took office, I learned what way too many Virginia families already know. There is a heroin and prescription drug crisis that is affecting every corner of the Commonwealth," said Attorney General Herring. "This powerful glance into the lives of Virginians affected by this epidemic shows the real face of addiction and the struggle that so many in our Commonwealth confront each and every day. From grieving parents, to folks in recovery who lost everything, to law enforcement agencies and public health professionals, this movie lets Virginians tell their stories and explain the impact of heroin and prescription drug addiction for themselves. We really believe the message will resonate, especially with young people who may be at risk of experimenting with these dangerous drugs. We have to make sure people understand how deadly prescription drugs can be when abused, and how quickly heroin and opioid addiction can take over your life. For those struggling with addiction, we want them to see that recovery is possible and there are a lot of resources and support if they're willing to take the first step and commit to getting well. We're sounding the alarm, and we need everyone including parents, teachers, coaches, law enforcement officers, doctors, and elected officials working together to get this problem turned around."
Heroin: The Hardest Hit was directed by Emmy award-winning director and Richmond native Jesse Vaughan from Virginia State University's Advance Creative Services Group. It features narration by Emmy award-winning journalist Ed Gordon, and testimony from Virginians affected by the heroin and prescription drug crisis including:
Parents like Carolyn Weems of Virginia Beach who lost her daughter Caitlyn at age 21 to a heroin overdose
Virginians in recovery, including Honesty Bracket Liller, CEO of the McShin Foundation, a Richmond-area substance abuse recovery organization
Law enforcement officials such as Winchester Police Chief Kevin Sanzenbacher, who also serves as chair of the Northern Shenandoah Valley Substance Abuse Coalition, and Detective Jamal Davis of the Norfolk Police Department
Healthcare professionals like Dr. Nick Restrepo, Vice President, Valley Health in Winchester
The video will be available to view free of charge through Attorney General Herring's website beginning Wednesday, December 2. DVD copies and screenings with OAG staff can be requested by emailing [email protected].
All screenings are free and open to the public. Screenings are currently scheduled for:
Richmond Premiere
Where:Library of Virginia
800 E. Broad Street
Richmond, Virginia
When: Wednesday, December 2, 2015
6:30 p.m. (Doors open at 6:00 p.m.)
Culpeper Screening
Where:  Germanna Community College
18121 Technology Drive
Culpeper, Virginia
When: Thursday, December 3, 2015
1:00 p.m.
Hampton Roads Screening
Where: Virginia Beach Convention Center
1000 19th Street
Virginia Beach, Virginia
When: Thursday, December 3, 2015
7:00 p.m. (Doors open at 6:00 p.m.)
Winchester Screening
Where: Alamo Drafthouse Cinema
181 Kernstown Commons Boulevard
Winchester, Virginia
When: Tuesday, December 8, 2015
7:00 p.m.
*Free tickets available in advance from Alamo Drafthouse*
Roanoke Screening
Where: Virginia Western Community College Auditorium
3094 Colonial Ave
Roanoke, Virginia
When: Thursday, December 10, 2015
6:30 p.m.
Northern Virginia Screening
Where: Fairlington Community Center, Room 118
3308 S. Stafford Street
Arlington, Virginia
When: Tuesday, December 15, 2015
7:00 p.m.
Heroin: The Hardest Hit will also air on television stations statewide throughout January thanks to agreements with WWBT-NBC12 (Richmond) and Cox Media.
In 2014, 728 Virginians lost their lives to heroin and prescription drug overdoses, up from 661 in 2013. In the last five years, fatal overdoses have increased by 57% and nearly 3,000 Virginians have lost their lives.
In response to this crisis, Attorney General Herring developed an innovative, collaborative, and comprehensive strategy to attack the problem. It includes prosecutions and partnerships, professional accountability for doctors and pharmacists, life-saving overdose-prevention legislation, and education and prevention efforts likeHeroin: The Hardest Hit.
In a little over a year, his team has prosecuted 28 state and federal heroin cases involving more than 95 kilos of heroin, won passage of three life-saving anti-overdose bills, held numerous professionals accountable for making prescription opioids illegally available and launched multiple prevention and education initiatives. The plan was developed after Attorney General Herring's first statewide public safety tour in which three quarters of localities expressed concern with a rising tide of heroin and prescription drug overdose fatalities.