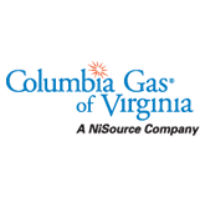 In the coming weeks, a new billing statement will begin appearing in Columbia Gas of Virginia customers' mailboxes and email inboxes. The new bill, which was inspired by customer feedback, was designed to be easier to read and understand.
The enhanced billing statement will launch in mid-May, following a multi-year research, design and development process aimed at improving service to Columbia Gas' 257,000 customers. The research process involved gathering multiple forms of feedback from employees, customers and other stakeholders via focus groups, online surveys and stakeholder meetings. These feedback channels allowed Columbia Gas to test initial design prototypes, understand the information that is most important and compare the new design to the current format as well as other types of bills customers receive.
"Our last full-scale billing redesign occurred in 2006," said Linda Siddons, director of meter to cash for Columbia Gas. "Since that time, our customers' needs have changed, so we designed this new bill with them in mind. Our goal is to make it easier for customers to read and understand their Columbia Gas bill."
Key improvements of Columbia Gas' new bill
Easy to read: Larger, more streamlined text and integration of icons to display common terms.
Organized layout: Information displayed in customers' order of importance and clearly presented to display important details.
Prominent energy usage information: A larger graph that offers 13 months of historical usage.
Focus on safety: More emphasis on tips to help keep you safe around natural gas.
Customers who are enrolled in Columbia Gas' paperless billing option (e-Bill) will also receive the new bill design. With paperless billing, customers receive an email with their new bill as soon as it is ready, which means no more waiting on the mail. For more information, visit ColumbiaGasVA.com/billing-payment-options/paperless-billing.
Learn more about the redesigned bill at ColumbiaGasVA.com/MyBill.
Additionally, Columbia Gas offers a number of billing and payment options to meet their customers' needs, including utility bill assistance programs for households that are experiencing financial challenges. Learn more at ColumbiaGasVA.com/billing-payment-options.