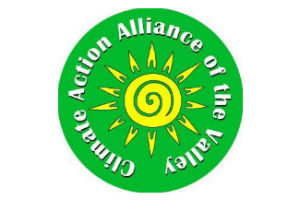 Whether we and our politicians know it or not, nature is party to all our deals and decisions, and she has more votes, a longer memory, and a sterner sense of justice than we do. – Wendell Berry
Our climate crisis
Unprecedented floods in South Asia and China have forced mass evacuations and left millions miserable. In our country, the destructive flooding along the Yellowstone River in Montana, Idaho, and Wyoming was a 500-year event. At the same time, parts of Europe, Japan, China, and the US have been experiencing intense, record breaking heatwaves. Furthermore, heat and drought have contributed to devastating, widespread wildfires in Alaska and New Mexico. The wildfire in New Mexico was accidently set by a controlled burn by the Forest Service. Increased heat and a dryer climate has narrowed the window of time for safely doing such burns.
The National Oceanic and Atmospheric Administration reports that the amount of carbon dioxide in the atmosphere has increased again this year. "Watching these incremental but persistent increases in CO2 year-to-year is much like watching a train barrel down the track towards you in slow motion. It's terrifying," says climate scientist Andrea Dutton. CO2 in the atmosphere now averages 421 parts per million compared to 280 parts per million before the industrial revolution.
The Great Salt Lake has already shrunk by two-thirds and the surrounding area is facing an environmental nuclear bomb as it continues to dry up. The lake's flies and brine shrimp are on the verge of dying off, threatening the 10 million migratory birds that stop at the lake annually to feed on the tiny creatures. Even more alarming, the dried-up lake bottom will most likely create a bowl of toxic dust that would poison the air around Salt Lake City.
Virginia could lose 42 percent of its coastal wetlands to sea level rise by 2100. These wetlands are critical ecosystems that serve as a home to an array of fish, plants, birds and other species. They also store carbon and protect communities from encroaching seas. Acting now to conserve coastal land into which these wetlands can migrate is a 'decisive factor' in offsetting future losses.
In many coastal cities around the world, land is subsiding, due to groundwater extraction, even faster than the sea level is rising. Jakarta, the capital of Indonesia, is sinking at an alarming rate and one-third of the city will be underwater by the middle of this century. Many other major cities, such as Manila, Tampa, and Alexandria will similarly experience coastal flooding much sooner than predicted by models of sea level rise alone.
Climate anxiety is widespread among young people. More than half of those surveyed in a recent study agreed with the statement "humanity is doomed." Almost half said such anxiety interferes with their sleep, their ability to study, to play, and to have fun. They have grown up on a different planet with tougher choices than their parents had. Some are finding that accepting this is the first step to avoiding despair and leading productive lives.
Politics and policy
A Supreme Court ruling last week severely limited the Environmental Protection Agency's ability to regulate climate pollution by power plants. The case was part of a coordinated strategy by Republican attorneys general, conservative legal activists, and their fossil industry funders to use the judicial system to rewrite environmental law and weaken the executive branch's ability to tackle global warming. Even so, Biden can turn to other avenues in the effort to cut greenhouse gas emissions.
The Supreme Court ruling will most likely not greatly affect utility companies' already considerable commitment to transition to clean energy. Furthermore, across the country, states, cities, and local governments are accelerating their efforts to cut greenhouse gas emissions, even as federal climate fighting tools are being taken away.  An example of this is the City of Harrisonburg's "Environmental Action Plan" as noted in the Climate Action section below.
Years-long waiting times and potentially project-killing upgrade costs are creating an expensive process of connecting new solar, wind and battery projects to U.S. electrical transmission grids. In response, the Federal Energy Regulatory Commission recently proposed a host of major regulatory changes meant to unclog these bottlenecks to building the carbon-free electrical grid needed to forestall the most catastrophic harms of climate change.
Virginia Gov. Youngkin recently issued an executive order on curbing food waste and boosting recycling across Virginia. It might pass environmental muster, by keeping leftovers out of landfills and doubling down on composting efforts statewide, if it didn't simultaneously get rid of the previous administration's single-use plastics phase-out.
Climate activists and some House Democrats are urging President Biden to push for a transit fare holiday instead of a gas tax holiday if he's serious about tackling climate change. Biden is appealing for Congress to suspend the federal gasoline and diesel tax for three months in response to rising gas and diesel prices. This will incentivize the use of fossil fuels in the transportation sector which accounted for 27% of carbon emissions in our country in 2020.
The 4th U.S. Circuit Court of Appeals in Richmond ruled against Mountain Valley Pipeline's request that it draw a new three-judge panel to reconsider permits for the embattled project that have repeatedly been struck down by the present panel hearing the cases. Because of these delays, the pipeline developers then asked federal regulators for an additional four years to complete the project that is way over budget.
Energy
Solid-state sodium-sulfur batteries have recently made a leap toward mass production. They will allow EVs to run much longer on a charge than is possible with present lithium-ion batteries. Solid-state batteries also show lots of promise for long-duration energy storage in electrical grids and other applications. The advantages of solid-state batteries is that they are low cost, easy to build, have a high degree of mechanical stability and are chemically stable.
Roughly only one percent of public busses in Virginia run on electricity. Thanks to federal funding through the recently passed Infrastructure Law, that's set to more than double this year. The challenge, moving forward, is how rapidly bus fleets can be converted to electric energy given the challenges of startup costs and needed infrastructure. Conversely, the reduced operating costs of electric busses is a huge incentive during a time of high fuel prices.
Amogy, an energy startup company, has raised $46M to develop green ammonia as a fuel to decarbonize tractors today and ocean freighters in the near future. Their goal is to develop technology to decarbonize industries that are the highest emitters of greenhouse gases but cannot run on battery power alone.
Arrays of floating solar panels on reservoirs and other large bodies of water have the potential to solve several problems plaguing conventional solar energy. Among them are limiting the use of prime land, more accessible energy distribution, and the added benefit of cutting down environmentally destructive heat buildup on large river reservoirs.
Climate justice
Gov. Youngkin has been doing everything possible to dismantle the popular Regional Greenhouse Gas Initiative (RGGI), which collects carbon emissions dues from power utilities and uses the millions of dollars generated to augment coastal resilience against sea-level rise and in energy efficiency home upgrades for low-income residents. Check out this inspiring article by the Southern Environmental Law Center about how the Collins family in Blacksburg was able to use RGGI funds to reduce their energy bill last winter from an average of $330 to just $112 a month.
Bringing the benefits of solar power to low and middle-income households is a matter of equity and justice. Virtual power plants, which coordinate solar power generated and stored by individual rate payers, could be part of the solution. An ambitious plan by the city of Richmond, CA,  includes a VPP that directs electric bill savings to low-income residents along with increased grid reliability, safety, and efficiency. The plan also includes energy-efficient rehabs for abandoned homes, which will be sold to low-income home buyers.
As a new hurricane season begins, Native Americans along the Louisiana coast are still struggling to recover from the devastation caused by Hurricane Ida when it roared through their communities last year. Centuries of colonization have pushed Native people into this fragile, deteriorating coastal ecosystem. The tribes most affected by Ida still do not have federal recognition, even though they have been engaged in a decades long process seeking it. This makes it difficult to get desperately needed federal disaster relief resources.
Another looming catastrophe is that some insurance companies in Louisiana have gone bankrupt from massive claims related to Hurricane Ida. Other companies are fleeing the state, leaving many homeowners without storm insurance at the beginning of another hurricane season.
Climate action
Fed up with poor electrical utility infrastructure, residents of Puerto Rico have more than doubled the installation of rooftop solar since Hurricane Maria hit the island in 2017. They have done this without meaningful support from government or their electrical utility. It's a bottom-up movement that's changing Puerto Rico's energy landscape.
Harrisonburg's updated Environmental Action Plan prioritizes converting city vehicles to EVs because its cars, trucks and public transit make up 35% of municipal greenhouse gas emissions. Related goals include building more EV charging stations, improving traffic signals to decrease time spent waiting at stoplights, increasing the use of public transit by optimizing bus routes, and encouraging walking and biking by adding sidewalks and bike lanes.
Protecting our local natural resources is a crucial part of climate action. An article by Erin Burch describes what the Alliance of the Shenandoah Valley is doing to protect our part of the Chesapeake Bay. These efforts include stream bank restoration along Mossy Creek, planting a streamside forest and initiating sustainable grazing practices along a creek that flows into the Middle River, and putting a 432-acre property along the South Fork into a conservation easement.
'Elder power' is becoming a force in Virginia as more retirees step up and get involved in climate action. One example is a recently formed state chapter of environmentalist Bill McKibben's recently formed group called Third Act. They organized a two-week "Walk for Appalachia's Future" to protest the construction of the Mountain Valley Pipeline and are pressuring big banks to shut off funding for the pipeline and other fossil fuel infrastructure.
Compiled by Earl Zimmerman/Climate Action Alliance of the Valley