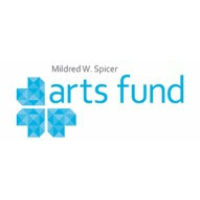 The Mildred W. Spicer Arts Fund, a Charlottesville-based initiative designed to enhance artistic discovery and creativity, is seeking applications for an award to celebrate inclusive art opportunities within the community. The award will recognize an artist with a disability or an individual/organization promoting art opportunities within the Charlottesville-Albemarle area.
"The Mildred W. Spicer Arts Fund was created in May 2013 in honor of Mildred's retirement from Charlottesville Parks and Recreation Department after 33 years as Therapeutic Recreation Supervisor," said Sarah Blech, Therapeutic Recreation Manager for the City of Charlottesville. "The major goals of the fund are to provide an annual recognition art award in addition to an individual art training scholarship program for individuals who have a disability or who work with individuals with disabilities."
Mildred W. Spicer Arts Fund Awards
Eligibility: Anyone who has made a difference in their life and others through art can be nominated for the award.
Submission Process: For nomination form and eligibility guidelines, contact Sarah Blech, 434-970-3264, [email protected], Charlottesville Parks & Recreation Department, PO Box 911, Charlottesville, Va. 22902.
Deadline: July 29, 2016
Award Celebration: Date of Award Ceremony tentatively set for Oct. 6, 2016.
Previous winners of the Mildred W. Spicer Award include Renee Blue O'Connell,Constance Wyant, and the Alzheimer's Association Arts Fusion.