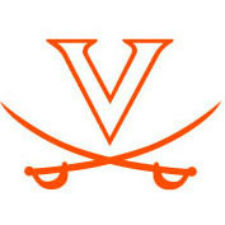 The third-ranked UVA women's soccer team opened its road schedule Friday with a 3-0 victory over Alabama in front of 1,308 fans at the Alabama Soccer Stadium. The Cavaliers (4-0-0) remained unbeaten on the season with the victory, while the Crimson Tide fell to 2-2-1.
Sophomore Alexis Shaffer (Cary, N.C.), junior Emily Sonnett (Marietta, Ga.) and senior Danielle Colaprico (Freehold, N.J.) scored for the Cavaliers, who posted their fourth consecutive shutout defensively.
"It is good to come in here and get a victory in our first road game of the season," said head coach Steve Swanson. "I thought we could have made it a little more easier on ourselves if we were a little more consistent. We are generating enough offense, but it isn't leading to quality chances. That is something that we are going to need to change in a hurry. Give Alabama credit, they were organized and tried to possess the ball. They made us earn the victory."
The Cavaliers controlled the play throughout the first half, but didn't find the back of the net until the 38th minute. Shaffer gained control of the ball on the flank, made a move towards the top of the box and fired a shot that deflected off a defender inside the far post. Shaffer's third goal of the season was the only goal of the opening 45 minutes, even though Virginia held a 12-4 shot advantage.
In the second half, Virginia doubled its lead in the 61st minute. Meghan Cox (Springfield, Va.) headed a Colaprico corner kick, which was saved by the keeper. The rebound fell right to Sonnett, who tapped in her first goal of the season. In the 84th minute, the Cavaliers added a final goal as Brittany Ratcliffe (Williamstown, N.J.) was fouled in the box. Colaprico buried the penalty kick opportunity for her first goal of the season and to make the margin 3-0.
Overall, Virginia outshot Alabama 23-6 and had an 8-0 corner kick advantage. Sophomore Morgan Stearns (San Antonio, Texas) made one save to post her second shutout of the season, and the 11th of her career. Emily Rusk made five saves in goal for the Crimson Tide.
Virginia concludes its two-game road trip Sunday when it visits Samford. Game time in Birmingham is 1 p.m. CT (2 p.m. ET).