Politics
McEachin encourages EPA to monitor methane emissions in Virginia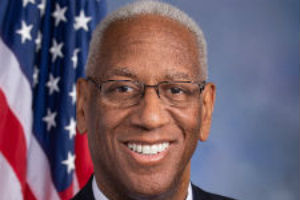 The amount of methane emissions from landfills is more of a concern than we thought.
A study from SRON Netherlands Institute for Space Research found that emissions from landfills in four major cities in the world were about twice as high as previously estimated
Congressman A. Donald McEachin of Virginia sent a letter to the Environmental Protection Agency (EPA) Administrator Michael Regan on Monday calling for "a robust allocation of federal funds from the Inflation Reduction Act (IRA) toward improving and refining techniques to monitor methane emissions from landfills."
"Recent federal investments provide the opportunity to improve national measurement and monitoring techniques for methane emissions from landfills and other key emission sources," McEachin said in the letter. "Notably, Section 60105 of the Inflation Reduction Act appropriates $20 million specifically for monitoring methane emissions. As EPA works to implement this historic legislation, I urge you to allocate adequate funding towards the development of methods to measure and monitor methane emissions from landfills more accurately."
One of the largest and most severe contributors to global warming, according to a press release, are methane emissions. Methane concentrations in the last 200 years have more than doubled in the atmosphere, largely because of human activities.
"Within the Fourth District of Virginia, there are several key sources of methane emissions which may present useful test cases as EPA develops it methane monitoring capabilities," McEachin's letter states. "These include the Atlantic Waste Disposal Landfill, Charles City County Landfill and Shoosmith Sanitary Landfill. In addition to landfills, agricultural operations are known to be key methane emitters and hog farms in Virginia and in the Southeast may present an opportunity to pilot improved measurement methods."