Sports
Lynchburg Hillcats drop fourth straight to Delmarva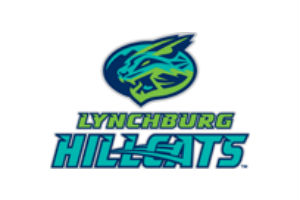 The end of July could not have come at a better time for the Lynchburg Hillcats as they dropped their fourth straight to the Delmarva Shorebirds.
The Hillcats (11-19) won only eight games in the month of July after dropping Sunday's game to Delmarva (13-17) by a score of 7-2.
For the first time this series, the game started out quietly as both teams were held scoreless through the first few innings. Then in the third, Delmarva got on the board after a Michael Mantecon two-run home run. The Hillcats would get a run back in the bottom half of the inning as Cesar Idrogo would bring home Wilfri Peralta on a fielder's choice.
In the fourth, the Shorebirds would extend their lead back up to two after Roberto Martinez drove home Isaac De Leon on a line drive single to center.
Then in the sixth, the wheels began to fall off for the Hillcats as they would allow three more runs to score, essentially putting the game away. Delmarva would score one more run in the seventh on a fluky line drive that caused confusion on the infield, extending the lead up to six.
The Hillcats would score one run in the bottom of the eighth on a Dayan Frias single to third that would score Cesar Idrogo. However, that would be all that they could muster as they dropped five games to the Shorebirds this week.
The Hillcats will be on the road for the next two weeks, first to Myrtle Beach and then to Charleston, before returning home to face the Carolina League North Division leaders, the Fredericksburg Nationals.