Trending
CBC Mortgage's Chenoa Fund partners with UHOUSI to increase responsible homeownership among African Americans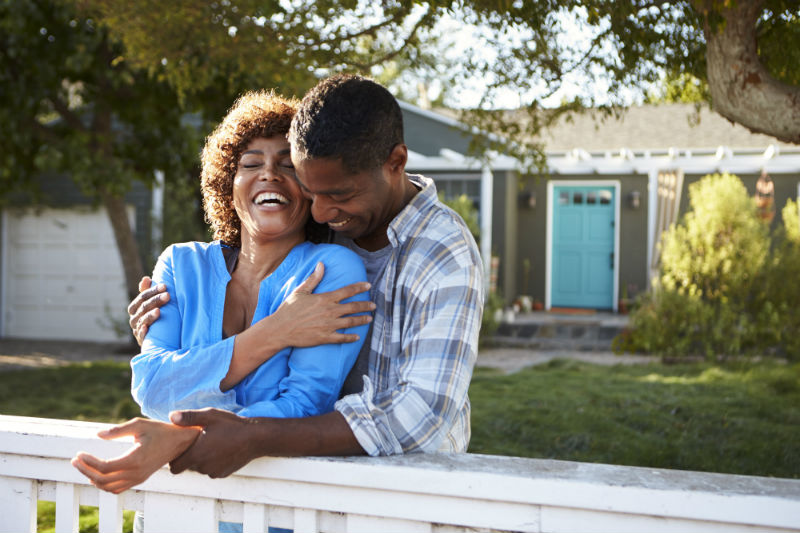 VIDEO: https://www.youtube.com/watch?v=pqiUMUYiGQs
The UHOUSI Initiative is an effort to increase responsible homeownership among African Americans, other minorities and millennials. UHOUSI combines the much-needed down payment assistance with FHA insured mortgages on a nationwide basis to help credit-worthy, qualified buyers achieve the increasingly elusive "American Dream" of homeownership. UHOUSI is a specialized version of CBC Mortgage Agency's (CBCMA) national down payment program called the Chenoa Fund .
Founded in 2013, CBCMA is a Housing Agency and is a subsidiary of the Cedar Band Corp., a federally chartered, tribal corporation founded by the Utah-based Cedar Band of Paiutes.
Recently UHOUSI held a "Zero Down" Homeownership Workshop at the Calvary Christian Center of Sacramento, lead by Senior Pastor, Dr. Philip G. Goudeaux. Calvary Christian Center has campuses both in a lower-income, minority-majority area of Sacramento (Del Paso Heights) and in Loomis, a rural area. The Loomis campus was founded to help those primarily in the rural United Auburn Indian Community, a federally-recognized tribe.
During the workshop, over 150 people joined together in learning about
The Chenoa Fund, FHA, and conventional loan programs
How to quality for FHA down-payment assistance
How to qualify for conventional down-payment and closing cost assistance
Home buying process and how it works
How to choose and work with a lender and real estate agent
Conditions of the real estate market
Whether to buy or rent
The Sacramento area has seen affordable housing dry up due to rising costs and gentrification. In Sacramento alone, homeownership rates have dropped to 27% for African Americans. These are hardworking people who are being shut out of the market due to factors outside of their control.
Historically, African Americans have had the lowest homeownership rates in the country. Despite 50-plus years of federal policy and programs designed to improve this situation (ie. FHA, the Fair Housing Act), the homeownership rate for African Americans hasn't changed. One exception was the period leading up to the Great Recession in 2008, when rates showed a steady gain. The recession, however, wiped out all of that progress.
Pastor Goudeaux commentated., "I am inspired by the fact that by partnering with CBCMA I can assist my community to become homeowners and support Native American efforts toward economic self-sufficiency through industrious enterprise."
"CBCMA is unique in that it is Native-American owned. In addition to the shared ancestry that many African Americans have with Native Americans (for example, the Pastor of our homeless church campus is a registered member of the Muscogee Creek Nation Indian Tribe of Oklahoma). the economic development needs and concerns of African Americans in urban areas are similar to the economic development needs of Native Americans. I am very familiar with this reality."
"If morals and values and all the good things that we want to instill in our community begin at home and a home is good responsible financial stewardship, then it would make sense for the African American faith-based community to be collaborating with UHOUSI to promote this."
The two organizations saw that many individuals in the African American and minority communities have the income and credit history to afford and maintain a home; however, there is often a lack in ability to accumulate a down-payment. As such, the UHOUSI initiative seeks to create greater affordable homeownership tools to qualified buyers by breaking through the down payment barrier. The new program will give borrowers another choice as they begin their journey to owning their own home. You can view recent successes from the Chenoa Fund program here: https://chenoafund.org/what-people-are-saying/
CBCMA President, Richard Ferguson, shared the following story and thoughts,
"Following the workshop, I had a chance to visit and answer questions from many of the participants. One woman in her fifties commented that she never thought of herself as being 'Worthy' to buy a home."
"That statement moved me considerably. To think that someone didn't see enough value in herself or believe she deserved to own a home? That is tragic."
"The truth is, everyone deserves to own a home. Some may have issues to address before they are ready, like poor credit histories or the need to secure stable employment, but such barriers can be overcome. The worth of every individual is great, and each among us deserves to enjoy the peace and security that come from homeownership"